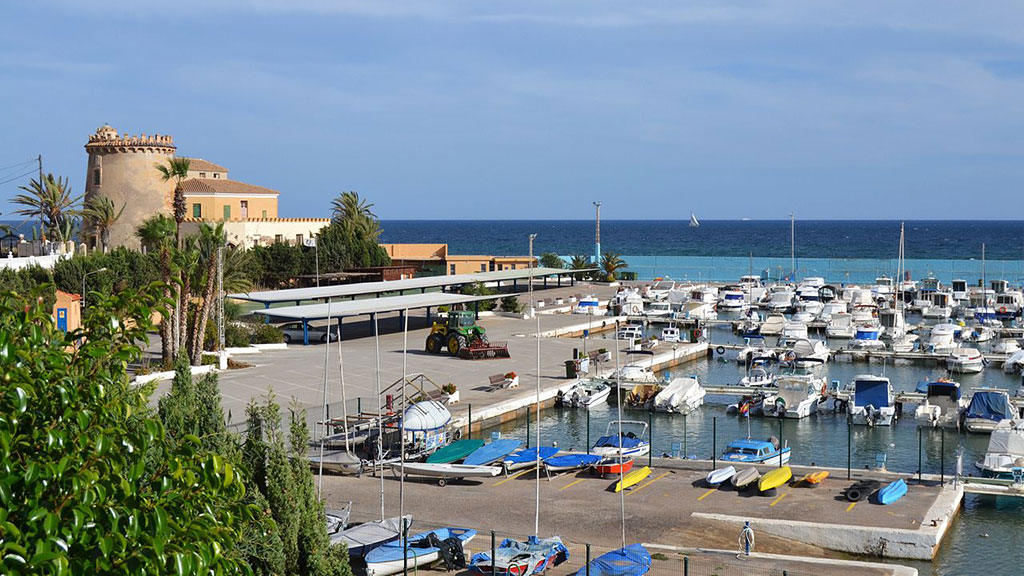 Located in the south end of the Valencian Community, Pilar de la Horadada gives way to the south to the Region of Murcia.
To the south of the urbanization Dehesa de Campoamor, belonging to Orihuela, a long coastal sector begins with the beach of the Mil Palmeras, on the coastline of the homonymous urbanization.
To the south, the nearby lookout tower of Pilar de la Horadada overlooks the bustle of the marina to which it gives its name. A sector of semi-urban beaches, with a family atmosphere, arising from the heat of maritime settlements that, over the years, have extended their character and have been transformed into small urbanisations such as Las Villas, and which give way, as a farewell and a worthy culmination, to the Higuericas beach, with a natural and calm atmosphere; beach that allows us to look back to the memory of so many experiences at the edge of the sea, in this exceptional region that is the Costa Blanca.