Higuericas – El Mojón (Pilar de la Horadada)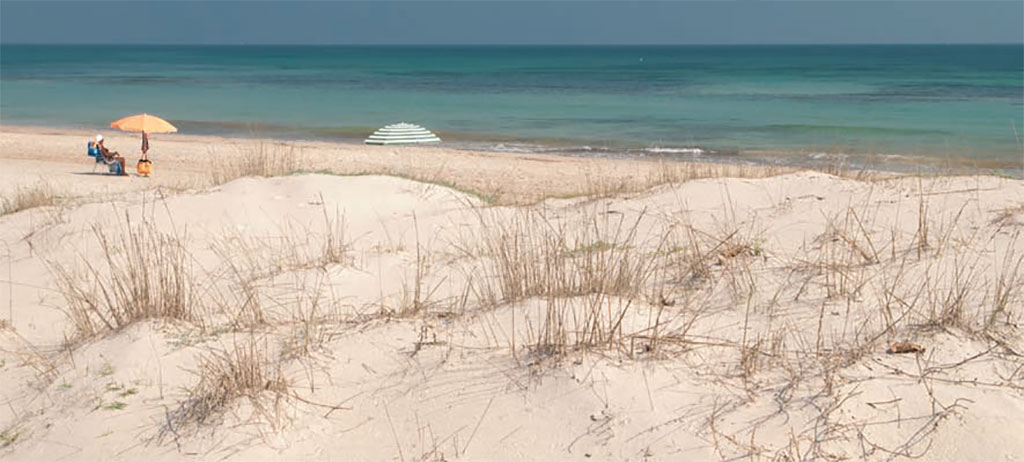 Gone are the abrupt reliefs of the Betic foothills and the cliffed coast of the province of Alicante; the confines of the province and the Costa Blanca itself to the south are less abrupt, with the horizon, the beach and the coastline fighting each other in a war without end that deposits the sands that the rivers transport and the winds accumulate in dunes .
Las Higuericas, in the municipality of Pilar de la Horadada, can show off a dune cord perhaps somewhat residual, but nowadays well cared for, where the visitor can walk without his mere presence damaging it, with sinuous wooden footbridges and long itineraries away from the more or less large agglomerations that in this coastal stretch materialize in the well-known as, Las Villas, in the north and, El Mojón, in the south.
Agriculture still competes for land near the sea with the building desire and this unequal departure leaves curious landscapes of crops, always productive, ordered, harmonious that give way to the coveted sands and finally to the sea.