Cala Capitán – Cala Mosca (Orihuela)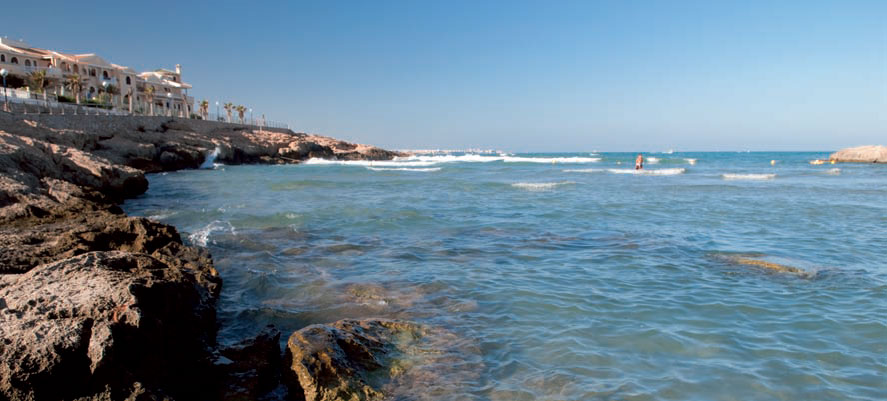 Between Punta Prima and Cabo Roig, there are, like splashing the coast, several small and artistic coves that nature has sculpted at the stroke of millennia and stubborn and powerful tides.
Punta Prima is a small rocky ledge that ends at an almost straight angle; Cabo Roig is a rounded protuberance whose lee is the huge urbanization that bears the name of this geographical feature.
The Cala Capitán is marked by a small rocky islet that determines the abundance of calms in the small cove: singular but well populated with the numerous people of the nearby buildings. The beach is embraced by a long promenade that constitutes its maximum attraction.
Towards the north we find other small coves such as Cala El Bosque or Cala Cerrada before arriving at Cala Mosca, located in the coastal area of ​​the urbanization called Playa Flamenca which also gives name to another small cove. Cala Mosca is the natural exit of a small ravine and its small dimensions make it familiar, protected and endowed with excellent services.