'BenidormExpone' organises street exhibitions of photographs about tourism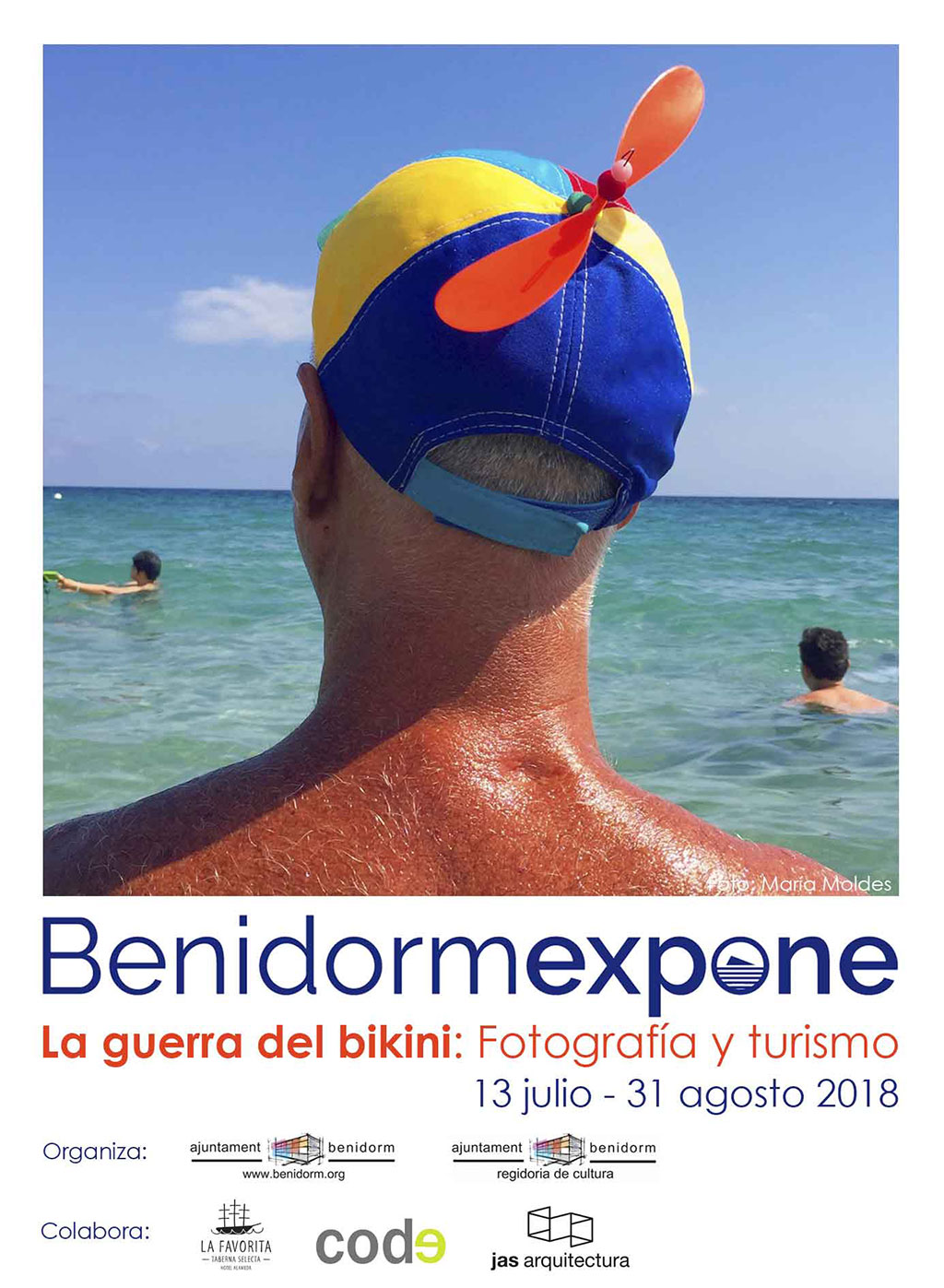 Por benidorm.org
Under the title "La guerra del bikini: Fotografía y turismo" several authors from the province will share their views on visitors
BenidormExpone proposes a photographic exhibition with tourists as the unique protagonist, which will be open from July 13 to August 31 and will convert Benidorm into a large outdoor exhibition hall.
In the form of a collective exhibition of photography you can see the photographic view of the tourists proposed by the authors: Valiente Verde, María Moldes, Rafa Arjones, Cayetano Navarro, Iván Carbonell and Jaume Fuster, who are joined by the work on scenes in black and white of tourism in Benidorm of the deceased photographer Simeón Nogueroles.
The route of selected spaces to follow the seven exhibitions are the Jardines del Ayuntamiento (Valiente Verde), the Puente (María Moldes), the Dr. Pérez Llorca street (Rafa Arjones), the Tourism Office (Iván Carbonell), the Museu Boca del Calvari (Simeón Nogueroles), the Plaza de la Hispanidad (Cayetano Navarro) and the Paseo de los Carrascos (Jaume Fuster).