Don't miss out Alicante's 'Mareena Craft Beer Fest'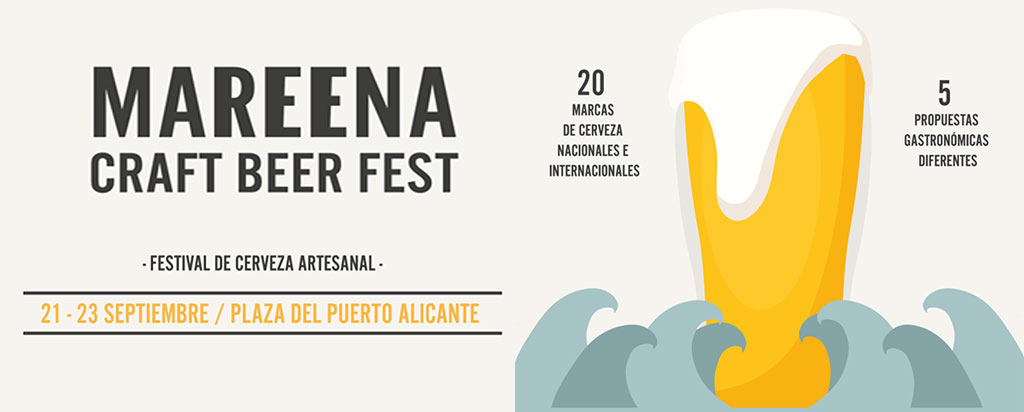 By @mareenafest
This event takes place from 21 to 23 September in Alicante's port plaza area.
This third 'Mareena Craft Beer Fest' offers the best craft beer and great food in unbeatable settings.
Beer lovers may chose between over 60 types of national and international beer, with marks such as
Tercer Tiempo Cerveza Artesana
Cervezas Santa
Cervezas Abadía
Cerveses Lluna
Cervezas Alegría
Cervezas Althaia Artesana
Cervezas Postiguet
Zeta Beer
Cervezas Tyris
Birra & Blues
Cervezas Montmira
Antiga Cerveza Artesanal Valenciana
Spigha Cervesa
Cervezas El Zorro de Oro
Cervezas Ébora
Cerveses La Pirata
Cervesa Guineu
Laugar Brewery
Stone Brewing
Bayerische Staatsbrauerei Weihenstephan
Five restaurants offer a variety of food such as alicantino rice, homemade lasaña, Mexican food or craft cheese with gluten-free options available too.
There will also be live music, table football, activities, raffles and other surprises.
Free entrance, just pay per consumption.
Timetable
Friday 21 September from 17.00 to 00.00
Saturday 22 September from 12.00 to 00.00
Sunday 23 September from 12.00 to 23.00
Location