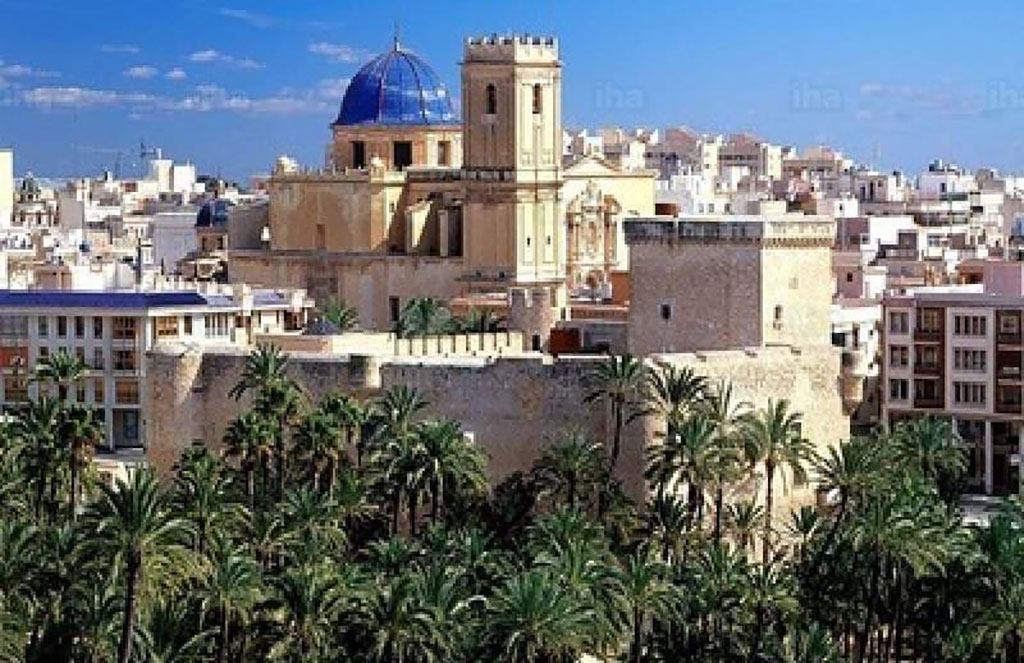 Tras su periplo por la provincia de Alicante, el río Vinalopó, que discurre sigiloso desde las montañas del interior, llega por fin exhausto a la bella ciudad de Elx, después de brindar hasta la última gota a los cultivos y poblaciones locales.
After its journey through the province of Alicante, the Vinalopo River, which flows stealthily from the mountains of the interior, finally arrives exhausted to the beautiful city of Elche, after giving every last drop to the crops and local towns.
The city of Elche is known for the existence of the largest palm grove in Europe, a legacy of the Andalusian agricultural culture declared a World Heritage Site, but it is not the only one. Elche has a second cultural asset declared Oral and Intangible Heritage of Humanity, known as Misteri d'Elx: a lyrical sacred drama, which is the last living testimony of European medieval religious theater.
Elche is, in addition, the Spanish capital of footwear, a powerful industry that arose in the early nineteenth century, from the manufacture of the most modest and traditional espadrilles: an appropriate footwear for work in the field. In its municipal area the airport is located par excellence of the province of Alicante, the airport of El Altet.
Beyond the industry, the municipality has natural spaces of enormous ecological value, such as the natural parks of Fondo d'Elx, wide dune areas of great beauty or small places such as Clot de Galvany, which contain a flora and fauna of great importance and, of course, many museums that make clear the rich history of the town.