Exhibition "Etruscos, el amanecer de Roma" (Alicante)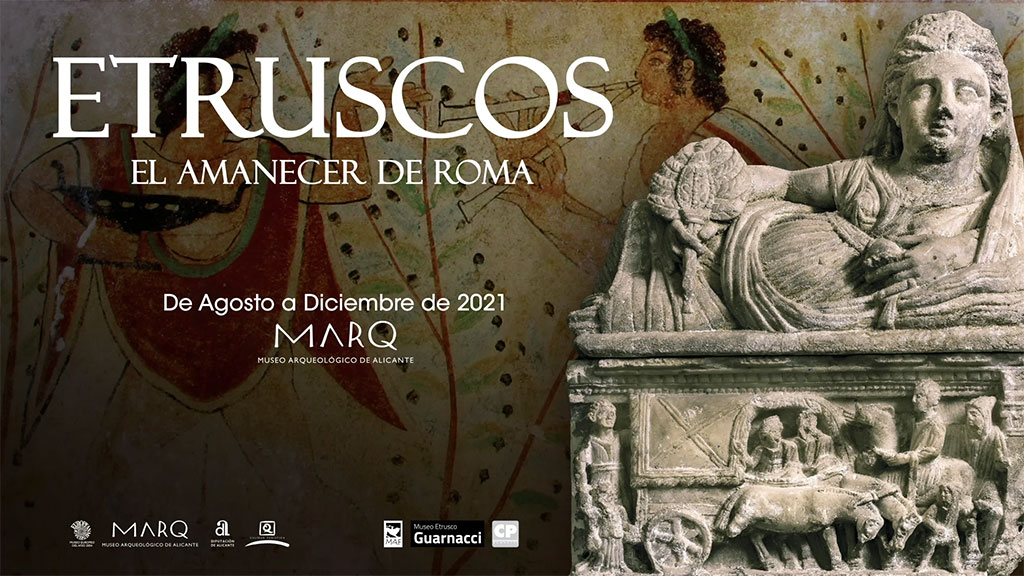 By marqalicante.com
The international exhibition on Etruscan culture will be open to the public from 26 August to 20 March at the Archaeological Museum of Alicante (MARQ).
The exhibition "Etruscos. El amanecer de Roma" will show the history of this mysterious and refined Italic civilisation from its origins in the 9th century BC until its gradual absorption by the Roman Empire in the 1st century BC.
The exhibition will be divided into five thematic sections and will bring together 150 original pieces held in the National Museum in Florence and the Etruscan Museum in Volterra. Among the pieces are funerary figures and reliefs of enormous archaeological, historical and artistic value, such as the urn of Ulysses and the Sirens, a canopic jar from Chiusi, a funerary stele from Florence, the urn of the Rape of Proserpina and the male sarcophagus from the necropolis of Rosavecchia.
In addition, the project is accompanied by modern graphic and didactic resources, audiovisual projections and technological and interactive devices, as well as an educational area for younger visitors.
Timetable
From Tuesday to Saturday: from 10:00 to 20:00.
Sundays and holidays: from 10:00 to 14:00.
Mondays: closed.
Promotional video
Location