Exhibition "Miguel Hernández, a plena luz" (Alicante)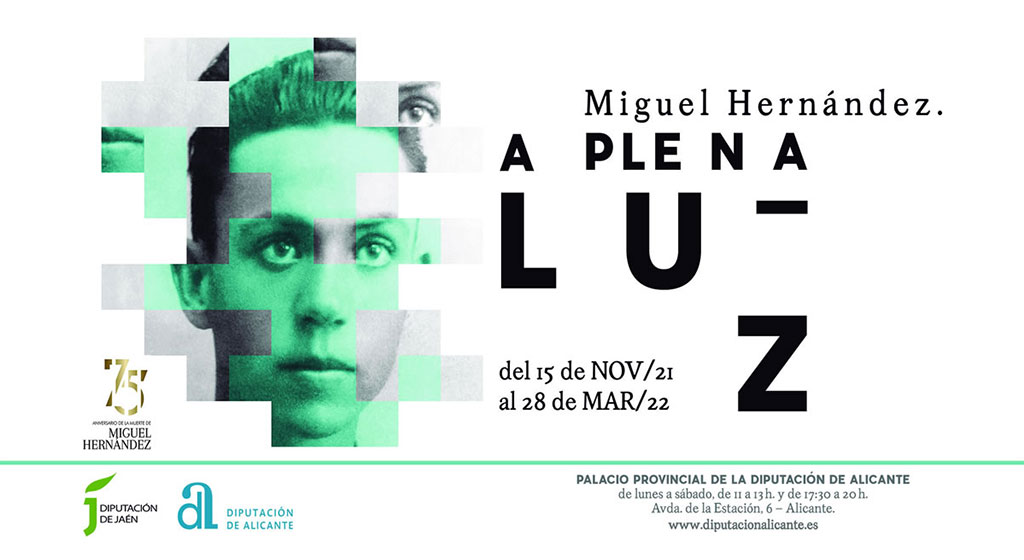 By diputacionalicante.es
Alicante hosts this exhibition dedicated to the life and work of the poet from Alicante, which can be visited until March 28th at the Provincial Palace of the Diputación of Alicante.
The exhibition is made up of more than a hundred original pieces that offer a journey through the life of Miguel Hernández through manuscripts, letters, photographs, drawings, scores, editions of books and other personal objects.
The exhibition arrives in Alicante to coincide with the 111th anniversary of the poet's birth, after having been hosted in recent years in several Spanish and foreign cities such as Manchester, New York, Dublin, Manila, Toulouse and Paris.
Timetable
From Monday to Saturday: from 11:00 to 13:00 and from 17:30 to 20:00.
Location