Exhibition "The warriors of Xi'an" (Alicante)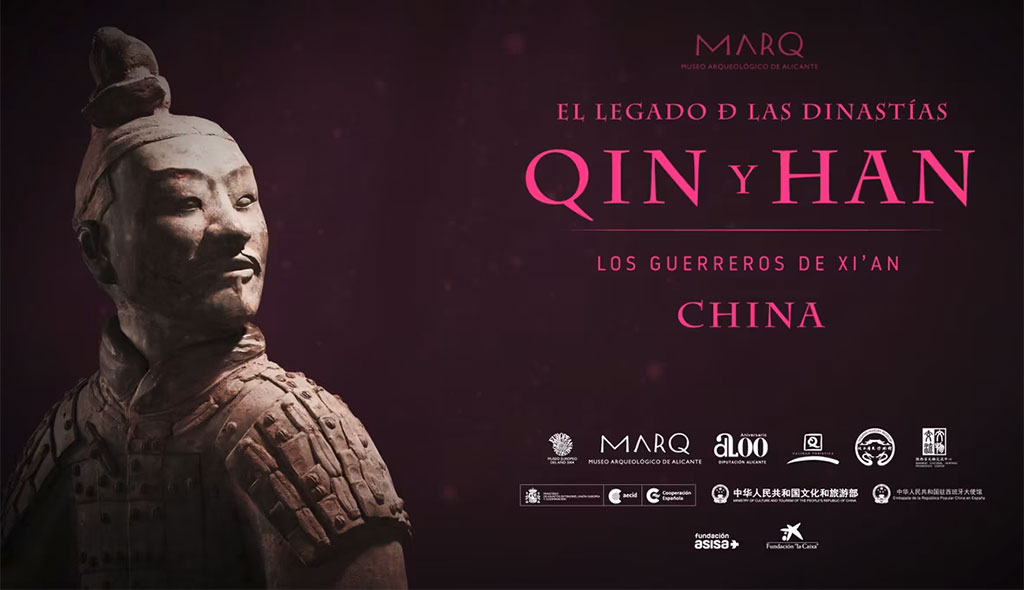 By marqalicante.com
With the title "The legacy of the Qin and Han dynasties. The warriors of Xi'an" this international exhibition is presented to the public at the Archaeological Museum of Alicante (MARQ) from 28 March to 17 September 2023.
It is a new experience, guided by archaeological science, supported by an extraordinary collection of objects, many of them never before exhibited in Spain. A careful selection of more than 120 original pieces from nine Chinese museums and institutions, including nine sculptures of Xi'an warriors and an original terracotta horse.
The Xi'an Terracotta Army is one of the most dazzling archaeological discoveries of all time. Created more than 2000 years ago by order of China's first emperor, the Xi'an warriors are recognised as the eighth Wonder of the World.
Promotional video
Timetable
Tuesday to Saturday: from 10:00 to 19:00.
Sunday and public holidays: from 10:00 to 14:00.
Location