'Festa del Moscatell de Benitatxell 2019' (Moscatell Festival)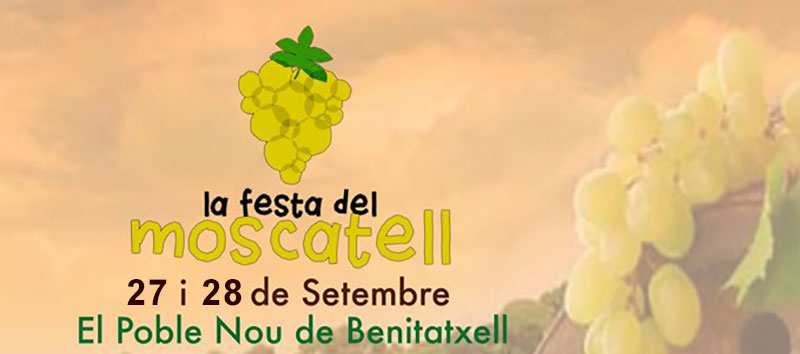 By @elpoblenoudebenitatxell
The festival is on in Benitatxell (Alicante) from 27 to 28 September.
This is the first time Benitatxell celebrates this festival aimed at exploring the recreational, cultural and festive side of this agriculture tradition.
Educational initiatives such as workshops, grape treading and model riuraus are planned.
There will also be tastings, food, music, visits to the 'BioMoscatell' project (a pioneer project of organic grape growing) and a dramatised route as a tribute to 'les estisoradores'.
All events are free and open to the public, although workshops require prior registration to participate.
Programme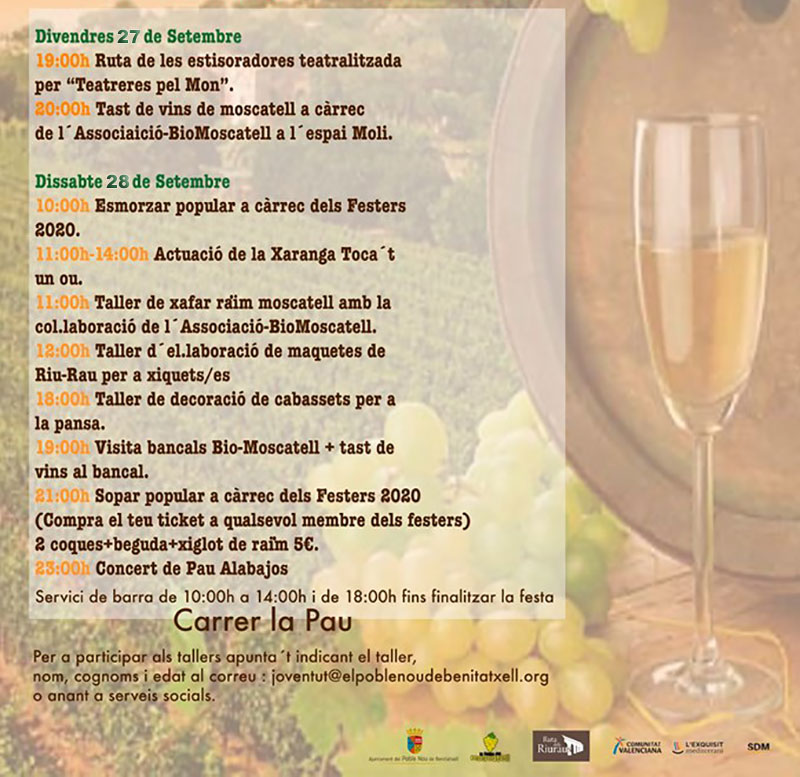 Location