'Festitíteres 2019' (puppet show) in Alicante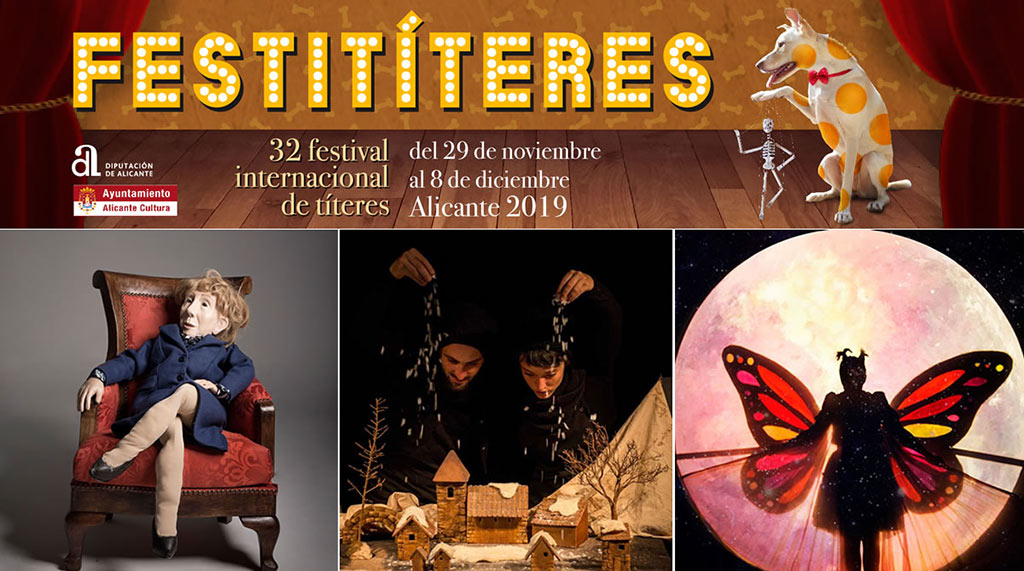 By festititeres.alicante.es
Enjoy this 32nd International Puppet Festival in Alicante from 29 November to 8 December in different venues around the city.
'Festitíteres 2019' is a family-orientated event. This year 16 national and international groups will participate, presenting their traditional and avant-garde puppet shows (in which they merge music, dance and magic).
In addition to the puppet shows there will also be presentations, conferences, exhibitions and workshops on puppet design and making.
Programme