'Gloria' kicks off 'Moros y Cristianos' festivities in Alcoy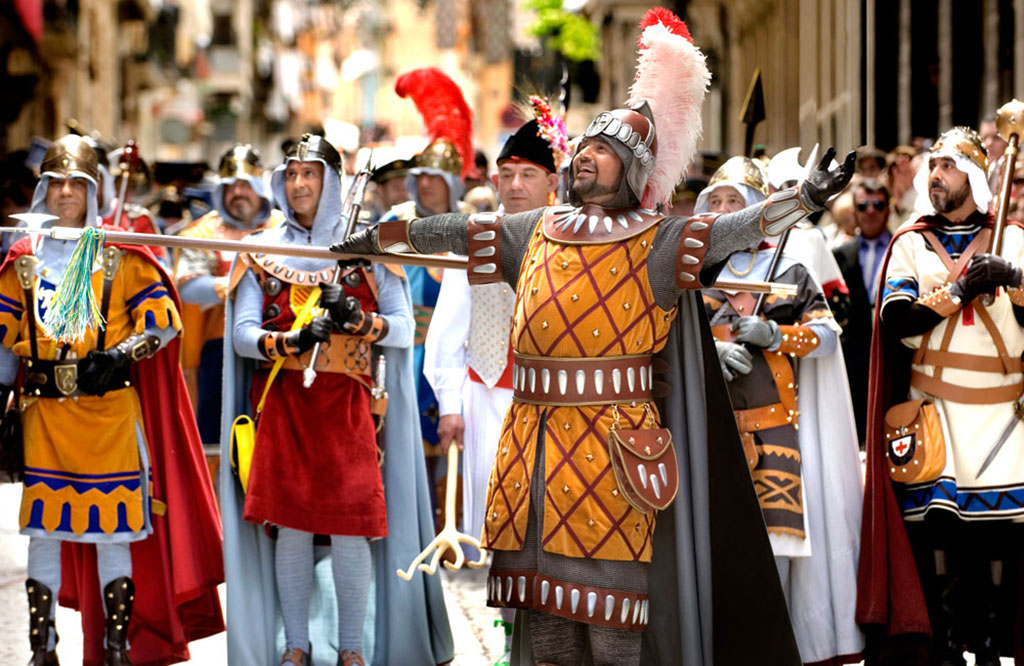 By alcoyturismo.com
'Gloria' is the name of parade, which takes place on Sunday 21 April at 10:00, going through Alcoy's historic centre.
In this parade a representative of each of the 28 'filaes' (so called groups) of the 'Moros y Cristianos' (Moors and Christians) proclame the start of the festivities to the fast pace of paso dobles.
To witness both the start of the parade or enjoy the 'mascletá' (load fireworks), go to Plaça d'Espanya square.
There is also a 'Gloria infantil' (Gloria for youngsters), with children as the main actors. This parade takes place the following day, on Monday 22 April.
Location