Hanging footbridge on the Relleu Reservoir route (Relleu)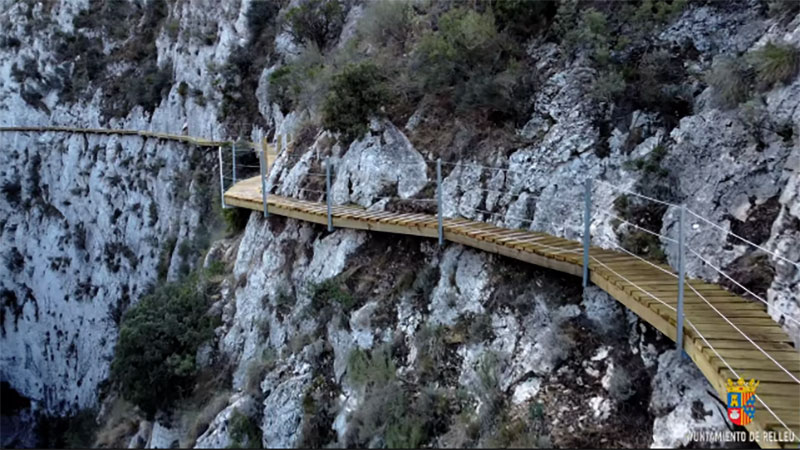 By relleuturismo.com
Walk along this vertiginous 212-metre-long section, which is only suitable for the bravest. It is located 40 metres above sea level in the rocky strait of the Relleu reservoir.
The hanging footbridge marks the end of the 4.8-kilometre-long Relleu Reservoir route. This itinerary brings us closer to one of the best-kept treasures of Relleu: the seventeenth century dam of the reservoir. This spectacular construction is located in a natural area of great beauty and environmental value
Part of the itinerary follows an an old bridle path that was rescued from oblivion. Along the way, we will find a lime kiln, old irrigation ponds, weirs and irrigation canals.
Promotional video