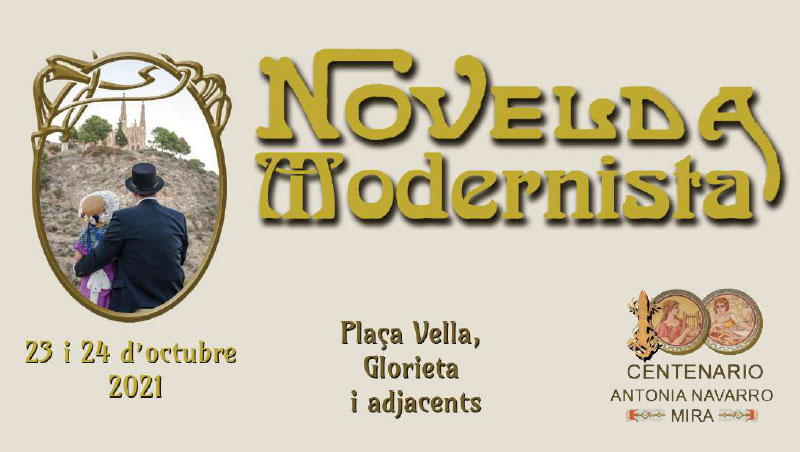 By turismo.novelda.es
This is a fair that takes place during the weekend of 23 and 24 of October in Novelda's Plaça Vella area. Novelda is in the Alicante region.
The aim of this fair, now the fourth edition, is to recover local heritage and make it known to neighboring villages and visitors.
To this end, an extensive programme of activities has been organised around modernism, such as traditional games, workshops, contests and guided visits.
There will also be stands, exhibitions, animation and dramatised visits. Various local restaurants will offer tapas and modernist-inspired menus.
Timetable
Saturday: from 11:00 to 14:00 and from 17:00 to 21:00.
Sunday: from 11:00 to 14:00 and from 17:00 to 20:00.
Location