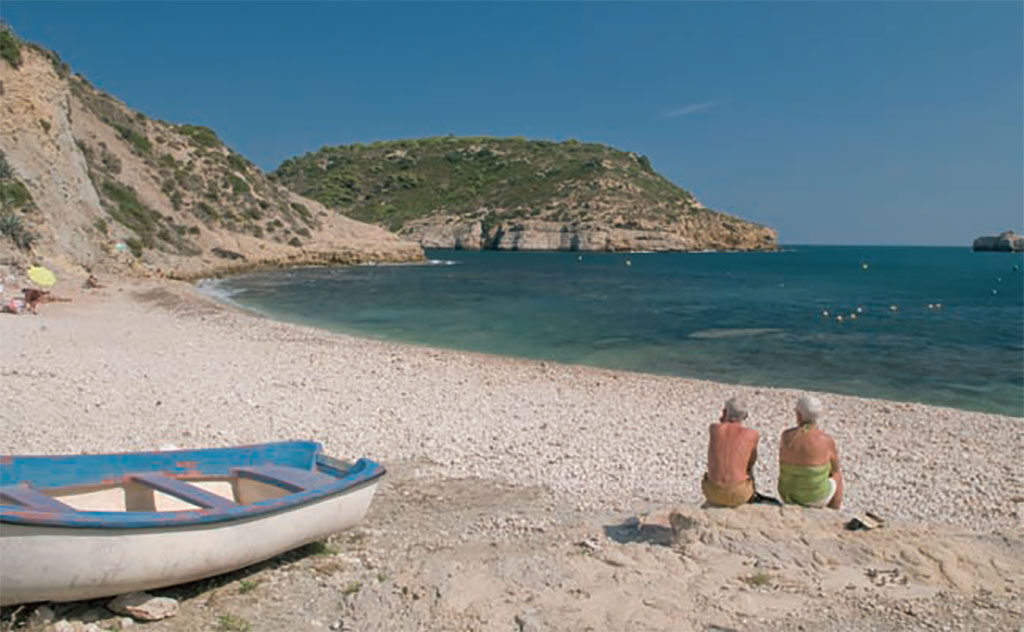 To the north of Cabo de la Nao, and as if broken by a violent storm of the nearby coastline, is located the island of Portixol, namesake of the cove that, in the municipality of Jávea, constitutes an emblem for tourism and for lovers of diving: a small gem that should be known with its landscape of limestone and its natural vegetation overflowing to the very shore of the sea.
The coastline appears as cut out on the map by a child with little expertise and geographical features are numerous: the Cabo de San Martin on the north; the Cabo Negro to the south and the island of Portixol itself and its tiny reef, similar to a crumb fallen after the feast of a mythological giant.

In the cove, also called La Barraca, small huts are installed where hibernating recreational boats with which, in the past by necessity and today with recreational character, are exploited the rich fishing resources of the area, whose rocky bottoms are suitable for a multitude of species. In the cove, the offer of restoration is scarce but more than enough to complete a pleasant day of beach and rest in an unforgettable environment.