Pottery with "Alfarería La Navà" (Agost)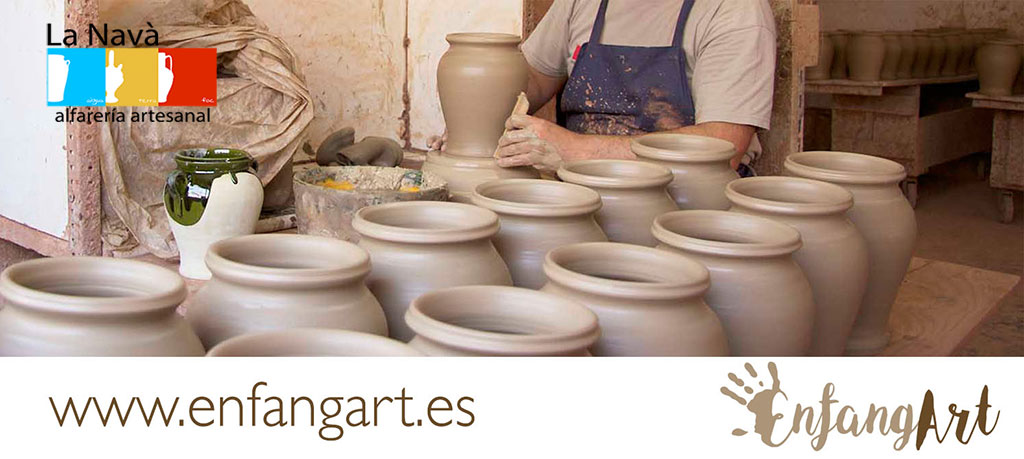 By enfangart.es
Live a first-hand pottery experience through one of the activities and courses offered by "Alfarería La Navà" in Agost.
"Alfarería La Navà" has been shaping clay for eight generations, keeping the tradition literally in their hands. Here the potters still make the traditional white clay and the firing is done with firewood. They also offer a variety of products with different finishes, all worked by hand on the potter's wheel.
"Enfangarte" is the name of the project with which they bring the world of clay craftsmanship closer to children and adults. The factory doors open to show day-to-day life in a traditional pottery workshop with a proposal that will stimulate the five senses.
Promotional video
Location