"Street Food Market 2022" (Mutxamel)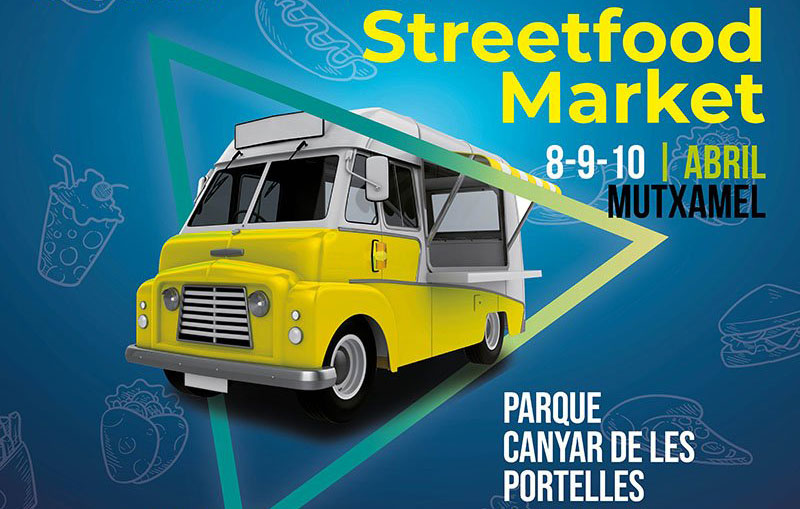 By @AlacantStreetFoodMarket
Find one of the best itinerant food and drinks fairs with live music and activities from Friday 8 to Sunday 10 April in Mutxamel's El Canyar de les Portelles municipal park.
Entrance to the 'food truck' fair is free of charge and there will be trucks from different countries.
This amazing street food market offers a varied gastronomic offer at affordable prices.
There will be a live music as well as activities for kids.
Timetable
Friday: from 18:00 to 00:00.
Saturday: from 12:00 to 00:00.
Sunday: from 12:00 to 19:00.
Programme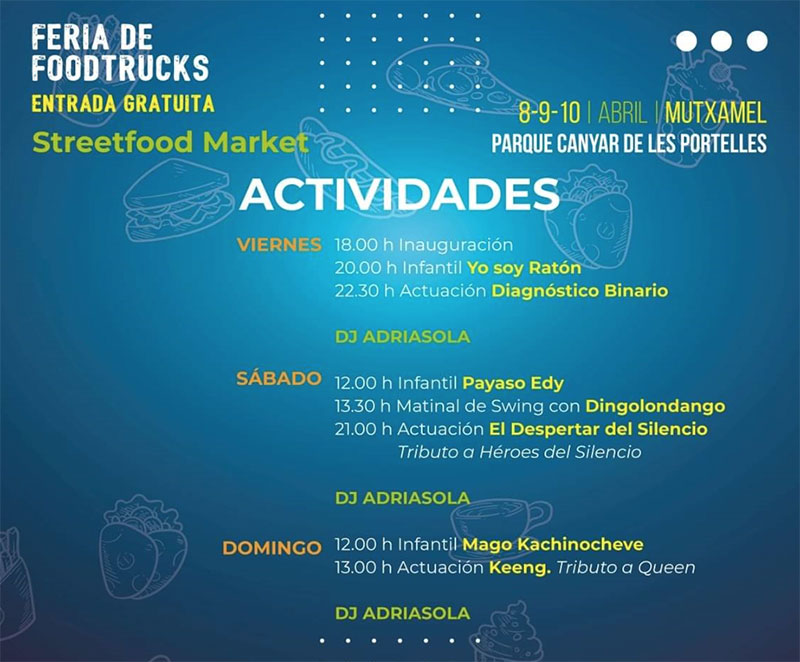 Location