Enrol with your dog in the second charity race 'Can we Run' in Mutxamel (Alicante)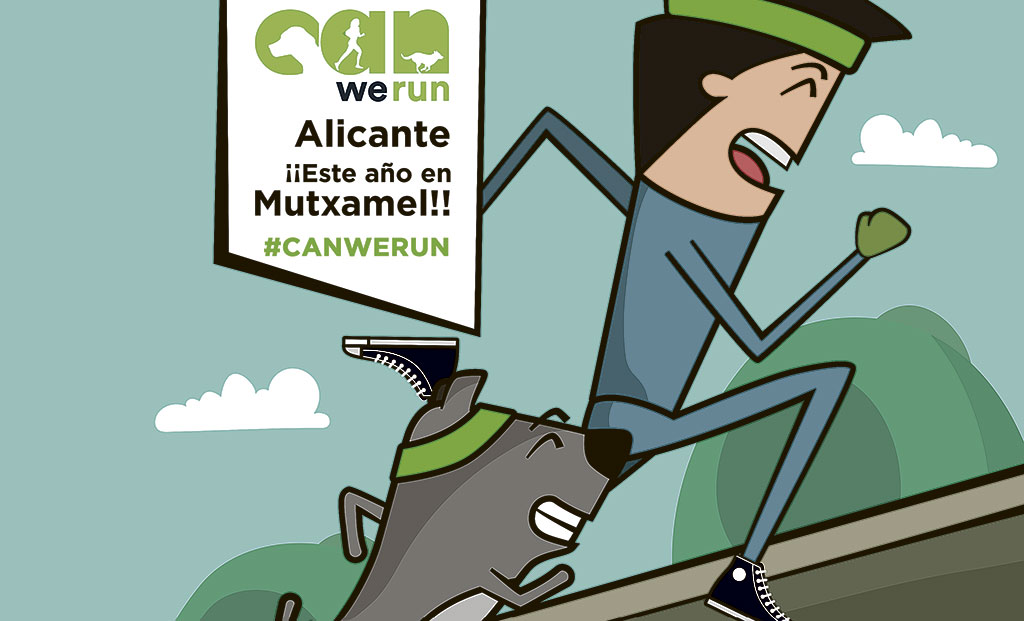 By canwerun.com
The race takes place on Sunday 7 April starting at a circuit next the Dog park in Mutxamel (Alicante).
'Can we run' is a different kind of race, where dog owners and their pets run together. This race is held raising awareness on animal care and spending time outdoors.
Participants will be able to complete a 1.5 km walk (walking category) or run for 3 km (runner category).
Other activities programmed for the day are obedience lessons and discdog and agility exhibitions.
'Can We Run' will donate 30% of registration proceeds to Nhara de San Vicente del Raspeig association.
Programme
10:00: Start Runner category.
10:45: Start Walking category.
11:15: Awards.
11:45 – 12:15: Adoption Dogwalk.
12:15 – 12:45: Presentation and demostration 'UCAN de Alicante'.
12:45 – 13:15: Presentation 'ECOS' and its functions.
13:15: Exhibition of 'Disc dog and popular obedience lesson' with Germán Rabasco. Exhibition of 'Obedience lesson and agility with humans" with Agility Gos.
Location