The 'Street Food Market' returns to Mutxamel (Alicante)

By @AlacantStreetFoodMarket
The event, which combines gastronomy, art and entertainment, will take place from 5 to 7 April in the Canyar de les Portelles Park in Mutxamel (Alicante).
Entrance to the fair is free of charge and there will be twelve vintage 'food trucks' from different countries with a varied gastronomic offer.
At the same time, a design market will be set up with 30 art stalls.
There will also be live music (The Liverpool Band, Dingolondango Swing and djs), lindy hop dances as well as activities and workshops for kids, and a monologue by the well-known comedian José Corbacho.
Programme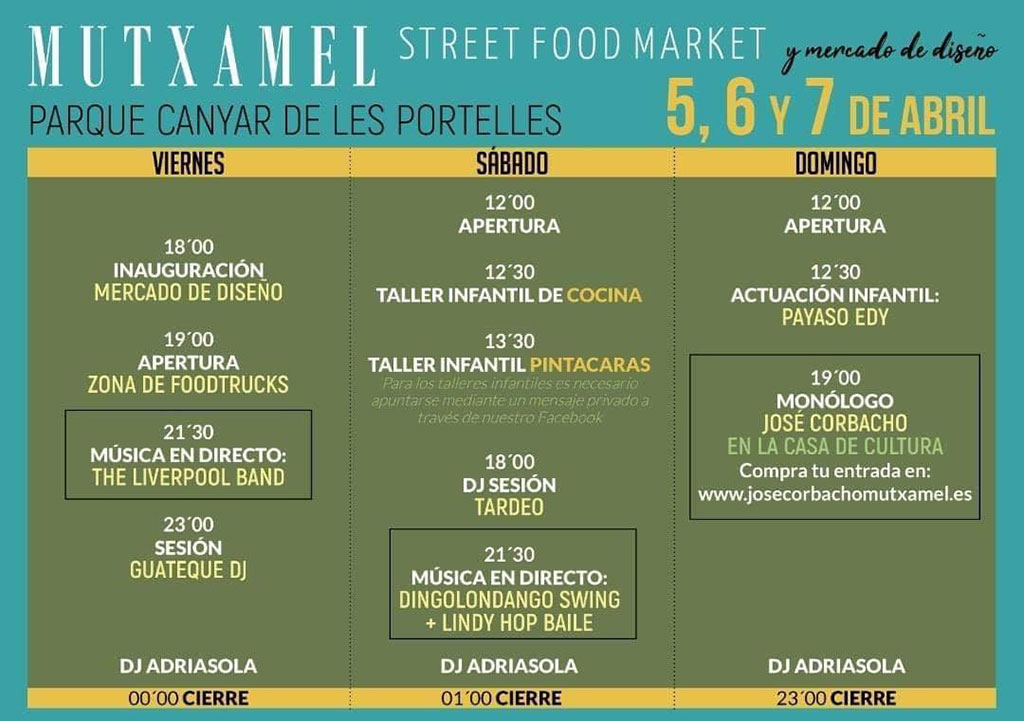 Timetable
Friday: from 18:00 to 00:00.
Saturday: from 12:00 to 01:00.
Sunday: from 12:00 to 23:00.
Location