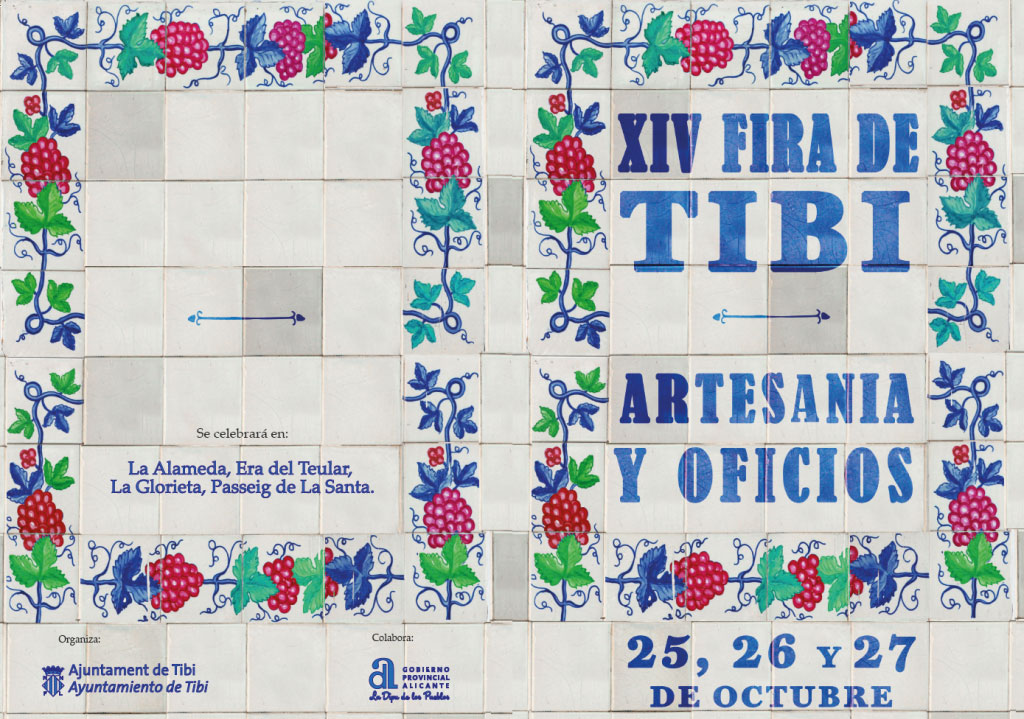 By tibi.es
This craft and trades fair takes place in the small mountain town of Tibi (Alicante) from 25 to 27 October.
Around 25 stalls will be set up around the town at La Alameda, Era del Teular, La Glorieta or the Passeig de la Santa, with typical local products and author's crafts.
Several local groups will enliven the fair with traditional music and dances. There will be workshops for the youngest as well as a toy and board game area as well as some small fair rides and attractions.
In addition, on Saturday 26 October, the group Muixeranga d'Alacant will organise a workshop and a 'torres humanas' (human towers) demo.
Programme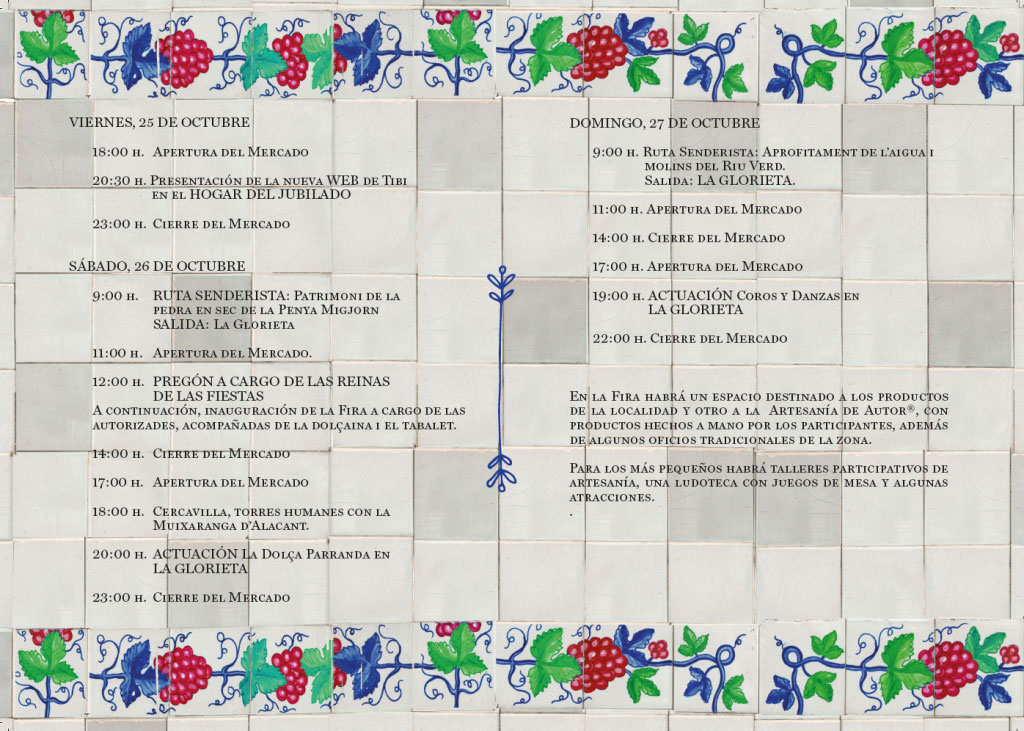 Location