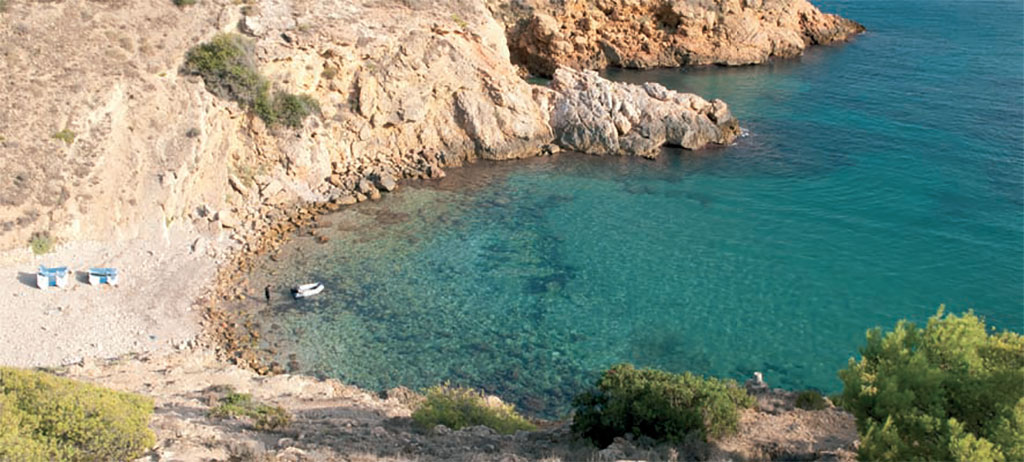 Nobody is no longer aware that Benidorm is synonymous with fun, but also with an attenuated urban character if one wishes for the presence of the sea and its climate. But also the town keeps secrets well hidden when, tired of going up and down between anonymous characters, we need a while not only alone but of mere quiet.
The Serra Gelada is the main natural bastion of Benidorm, today with the consideration of the Costa Blanca Natural Park. The cala Tío Ximo is located on the east end of the Levante beach as an aperitif of the rugged and indomitable mountain range.
The small cove has a small open air restaurant installed in season in the small but attractive cove of sand and stone which is accessed from the Rincón de Loix.
Further to the east is the Punta de la Escaleta and from here to the north, huge limestone walls serve as rooms for hundreds of gulls that scan their territories from the steep limestone. Towards the north, at the end of the mountain range that looks out on Altea, the Albir lighthouse still guides the nightly journeys of countless boats that cross this steep coast in search of a good fishing or better or more calm waters for that splendid bath that closes the summer.