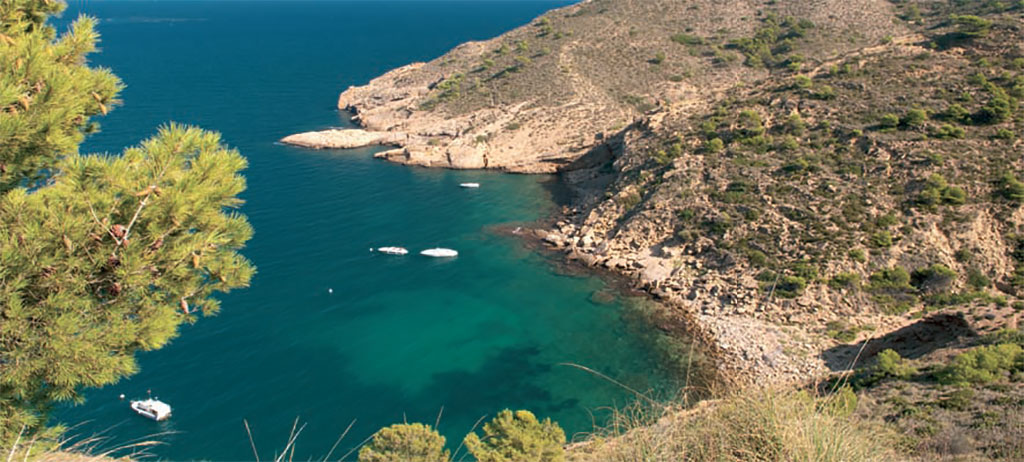 With beautiful Altea as a background you can get away from the bustle of this town and get close to the magical Serra Gelada, at the northern end of this beautiful cove, closing the inlet of Altea to the south.
Its access must be made by sea, because the steep paths that go to the lighthouse of Altea and that promptly descend to the sea are only suitable for tanned fishermen in search of some delicious loot.
Since 2005, the Serra Gelada has been a Natural Park on the Costa Blanca and constitutes a redoubt of landscape, flora and fauna shared between Altea, Alfàs del Pi and Benidorm. From the edge of the beach of Albir, other small redoubts of quiet open for the most demanding, such as the Cala Amerador or the beach of Metge, becoming progressively more impregnable and only accessible by sea.
The cove and a good part of the inlet are used for the anchorage of boats that enjoy the best panoramic views of the coast due to the moderate depth, accessible to the irons or anchors of the sports boats.