Wine tourism with "Bodega Les Freses" (Jesús Pobre)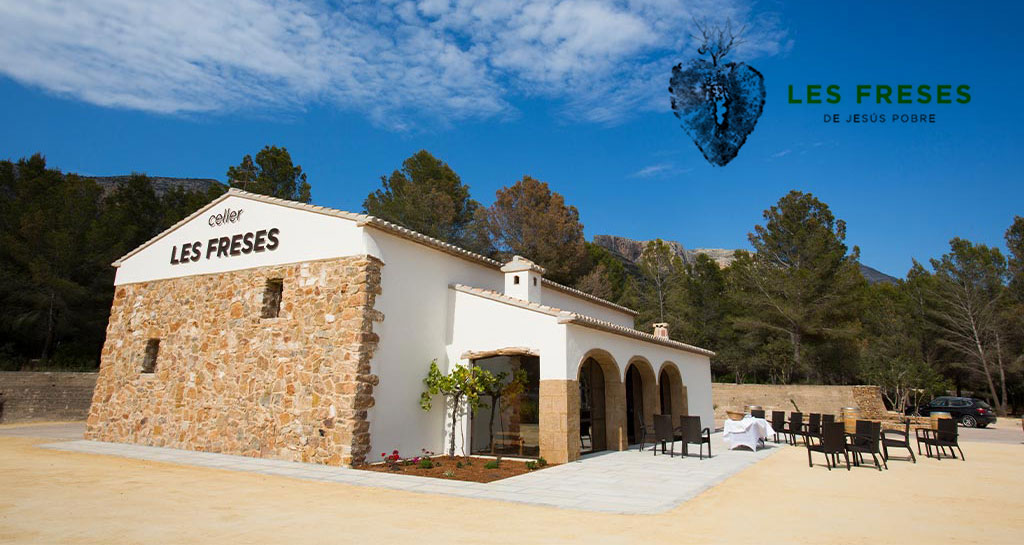 By lesfreses.com
Visit this winery born in what was once a strawberry plantation, located next to the Montgó Natural Park, in the small town of Jesús Pobre.
"Bodega Les Freses invites you to discover its wines. Different varieties with the same origin. Fermented with their own yeasts and respecting traditional times and customs.
Through a guided tour you will discover all that their wines hide: their perfume, their origin and their secrets. You can choose between:
General visit: you will learn about the vineyards, the winery, the winemaking processes and you will taste three of their wines with two tapas.
Visit to l'Alt de Benimaquia: you will discover the origins of the Iberian culture through this ancient walled site with an archaeologist. Before leaving, you'll have a sweet wine with your breakfast and, on the way back, you'll taste two more wines with a tapa.
Promotional video
Location