"Fira de Fires 2021" (Ondara)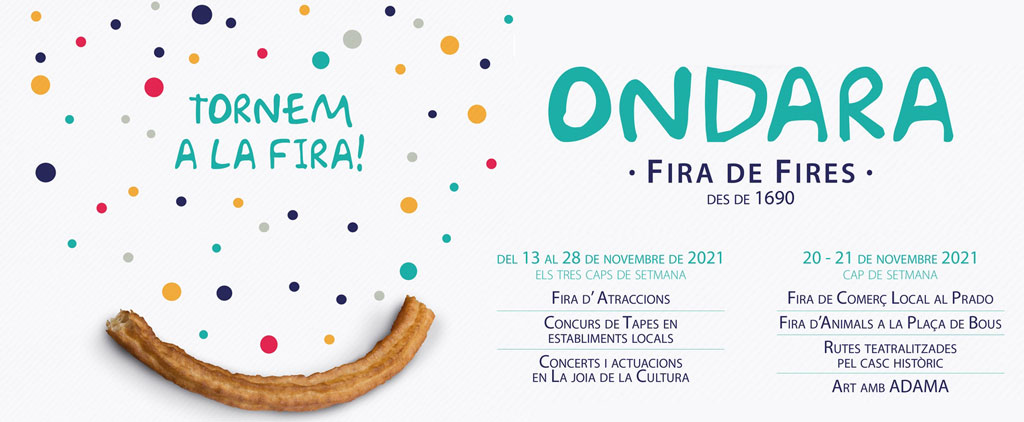 By @laveudondara
The Alicante town of Ondara organises its traditional "Fira de Fires" on the weekends of 13 to 28 November.
During the three weekends that the event lasts, the "Fira de Fires", which has been held in Ondara since 1690, recovers much of its programme with an amusement fair, a tapas competition in local establishments, concerts and cultural activities.
In addition, on 20 and 21 November, the local Trade Fair will take place in el Prado, with capacity control, a reduction in the number of exhibitors and the establishment of a circular route to avoid crowds and make it easier to visit all the stalls.
That same weekend, but separately, an exhibition of works of art by ADAMA, the association of artists from the Marina Alta, will be on display in the Prado. The programme will be completed with the Animal Fair in the Plaza de Toros, with an exhibition of horses and birds. Finally, there will also be dramatised routes through the old town and emblematic buildings of Ondara on Sunday 21st November.