Ondara hosts the 4th edition of the 'Jazzdara Festival' (jazz festival)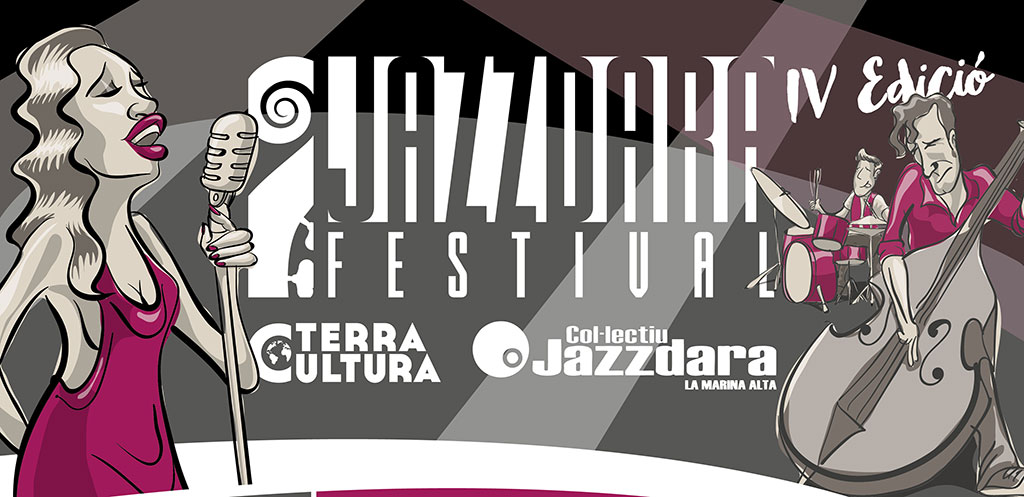 By Col.lectiu Jazzdara
The 'Jazzdara Festival 2018' takes place on 24, 25 and 26 August at Ondara's main square
'Jazzdara Festival' has a varied and very interesting programme, with both novice and established bands performing.
All concerts are free and start at 23:00 hours, with the first group The Swing Machine playing on Friday offering a great night of music and swing dance.
On Saturday CSM Trio play; a great national trio of renowned quality.
On Sunday Eva Romero & Ramón Cardo Trío play a tribute concert to Billie Holiday.
The jazz festival is complemented by a series of workshops and concerts that aim to bring this musical style to the most curious of audiences. On Friday afternoon, 24 August, there will be a didactic concert for children and adults, with practical demonstrations in which the audience will be able to experiment. In addition, four master class sessions are planned, making the most of the talent artists present.
Location