Villajoyosa (Alicante). Visit the interactive exhibition 'Slaves of Beauty'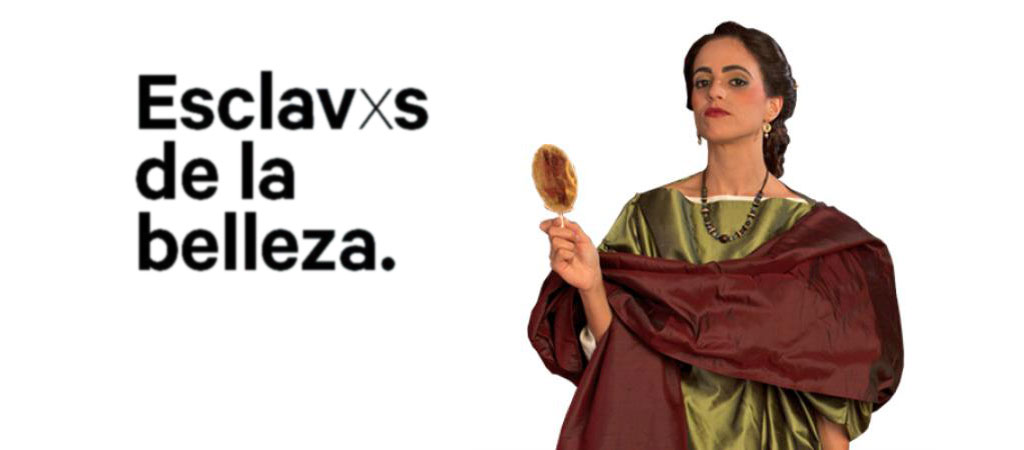 By vilamuseu.es
'Slaves of Beauty. Dress and personal adornment'. Using archaeological pieces found in Villajoyosa, this exhibition explores dress, image and personal care in different cultures of antiquity.
Around 150 Phoenician, Greek, Punic, Egyptian, Iberian and Roman pieces, over 110 on exhibition for the first time, will remain in Vilamuseu until April 2020.
Some pieces are of great archaeological value such as a magnificent Greek terracotta, Iberian glasses used that the warriors of Poble Nou used to drink, an Egyptian alabaster perfume bottle, a Greek bottle of perfumed oil in the shape of a human foot or a Phoenician guttus in the shape of a mallard.
See how fabrics, fibres and dyes were made and used for dresses, how people pampered themselves with cosmetics and make-up, different hairstyles or jewellery and ornaments used by the wealthiest.
Screens placed strategically along the route offer virtual recreations of the public baths of Allon, the Roman city of Villajoyosa, the process of doing a woman's hair in the time of Emperor Augustus or a tutorial on how to put on a Roman toga.
Visit a recreation of a room in an Iberian house including a vertical loom, probably the most faithful replica of an antique loom exhibited in Spain today.
This exhibition offers a sensory itinerary, where visitors may touch, smell or even wear different articles such as fabrics, replicas of dresses and perfumes.
Summer timetable (until 15 September):
De martes a sábado: Tuesday to Saturday: 10.00 to 14.00 and 18.00 to 21.00.
Sundays and bank holidays: 10.00 to 14.00.
Winter timetable (until 15 June):
Tuesday to Saturday: 10.00 tp 19.00.
Sundays and bank holidays: 10.00 to 14.00.
Guided tours timetable:
Tuesday, Wednesday, Friday and Sunday at 12:00.
Wednesdays at 20.00.
Thursdays 12.00 (English).
Location