'Festival Tercera Setmana' (Third Week Festival)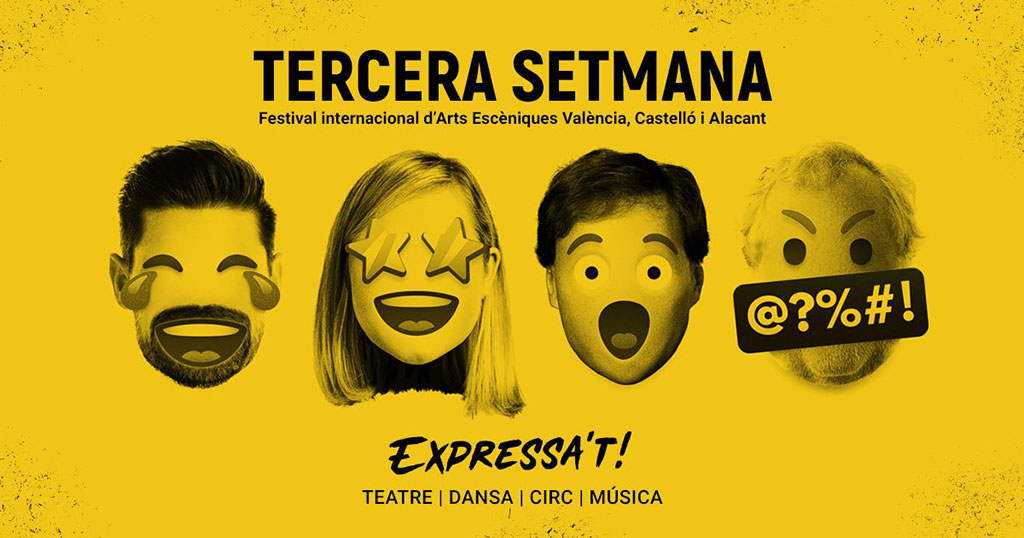 By tercerasetmana.com
The event will take place from 6 to 15 June in different locations in Alicante, Valencia and Castellón.
The festival's motto is 'Express Yourself' in a claim to freedom of expression.
More than 30 theatre, dance, music and circus shows are programmed at different theatres and even in the street.
Programme