Healthy routes "Respira Natura" in Denia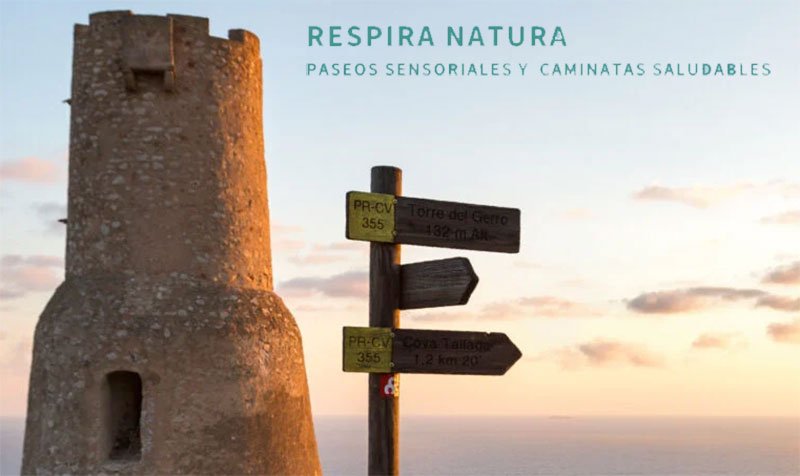 By denia.com
Take one of the healthy routes and sensory walks through natural spots in Denia and its surroundings.
The routes of the "Respira Natura" programme aim to promote physical and heath and emotional wellbeing through contact with the closest nature: the greenway, beaches, parks, promenades and agricultural areas.
The level of all the walks is easy and anyone in normal health can participate.
The walks, scheduled during the months of October, November and December, take place on Thursday mornings and are limited to groups of 12 people, so prior registration is required, which can be formalised by sending an email to deniaviva@ayto-denia.es.
Programme