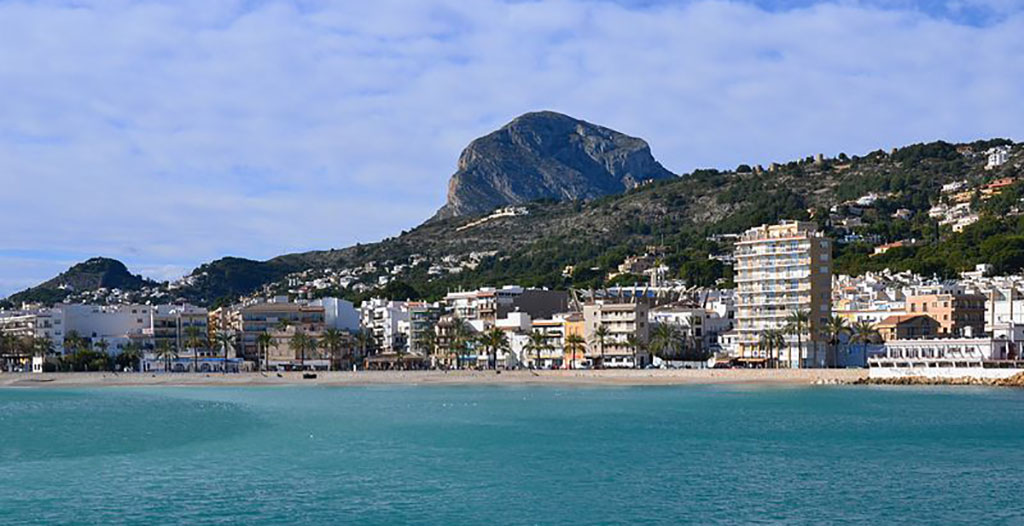 Located on the southern slope of the Montgó, Jávea probably has the best views of the majestic mountain that presides over everything: a mountain that, from this perspective, turns reddish in the breathtaking sunrises of the Costa Blanca.
The town has the strange geographic privilege of ending the, always present in our geography, Golfo de Valencia, giving way, along with his sister Denia, to one of the most beautiful coastal areas of the province of Alicante.
The town has a small traditional fishing port and, in its closeness, small taverns where you can enjoy local specialties, where fish and seafood reign.
In Jávea its medieval village stands out and, despite the summer bustle, we will still find pleasant streets to get lost and go shopping.
Many buildings show us excellent stone work: round arches with tosca or sandstone voussoirs that tell us about the splendor of times gone by.
Undoubtedly Jávea is an excellent place to live or visit: our ancestors, back in the Paleolithic period, have already left their mark in the well-known Cueva del Montgó, located on the Cabo de San Antonio.