'Rabolagartija Festival 2019'

By @RabolagartijaFestival
'Rabolagartija Festival 2019' takes place on August 15th, 16 and 17 in Villena's municipal sports area.
The festival continues to grow adding more musical styles, groups and fun packed days with over 40 hours of uninterrupted live music.
Enjoy reggae, funk, hip-hop, ska, rock and other varied mixed styles with groups such as Morat, La Pegatina, Rozalén, Natos y Waor, Gogol Bordello, Dubiola Kolektiv, SFDK y La M.O.D.A.
The festival site is also really nice with swimming pools, wooded areas and large open areas to rest with two option to camp; either by paying a fee to have a place in the shade or other free spots.
Entrance tickets include surveiled parking, use of toilets, showers and an economically priced 24-hour bar service.
Programme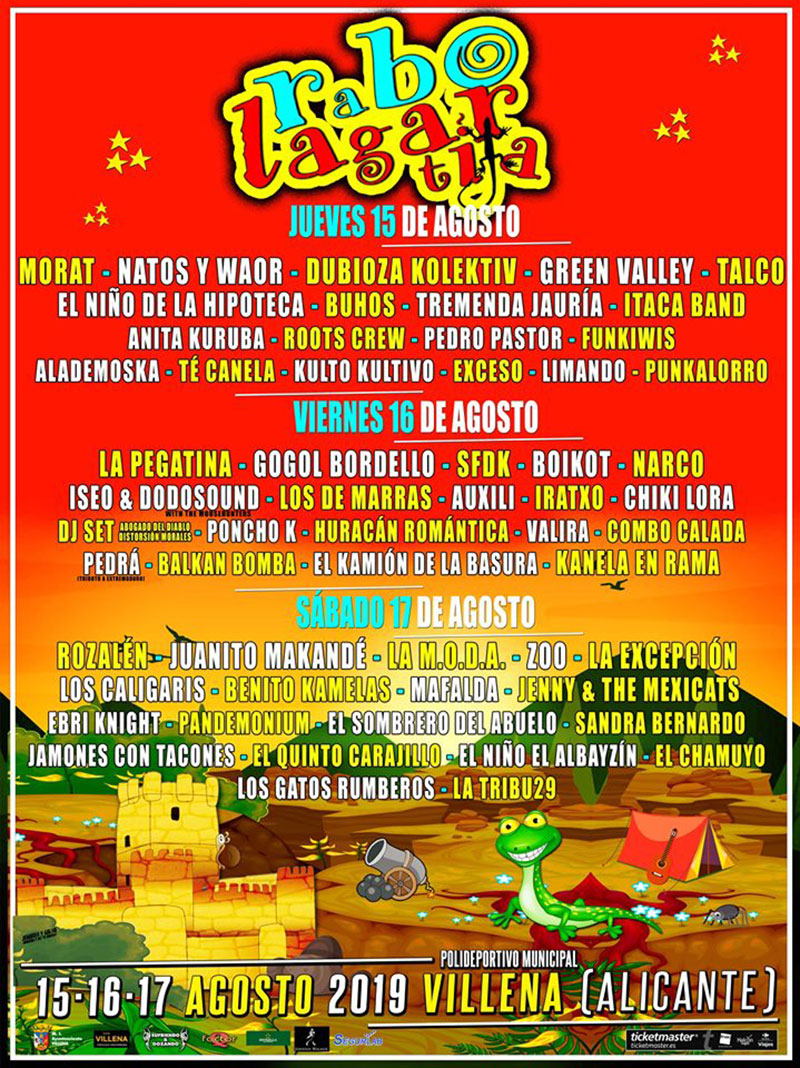 Location