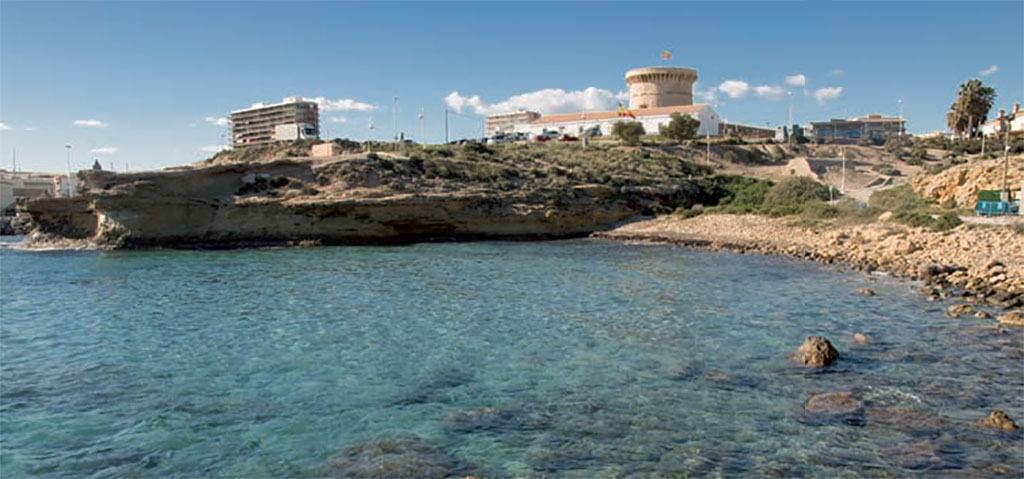 El Campello has long and excellent beaches in an abrupt and complex environment from the orographic point of view, with steep coasts of half height, such as the Coveta Fumá, combined with small and exceptional coves between the rock where sand and gravel alternate with a landscape and quality of waters almost unique in the Alicante coast.
The town has an active sport and fishing port where you can attend the fish auction, in its busy fish market, which attracts professionals from all over the province.
Next to the marina is the watchtower that dominates the area known as Illeta del Banyets. The Illeta is an excellent archaeological park, very unique in the Mediterranean, put in value to show prehistoric settlements ranging from the Bronze Age to the remains of an Iberian settlement, unique in its characteristics and considered one of the most important in the Mediterranean. From Roman times we found small hot springs and small fish farms carved in the stone, which gave the enclave its unique name.