The 'Tramnochador' returns to give night service this summer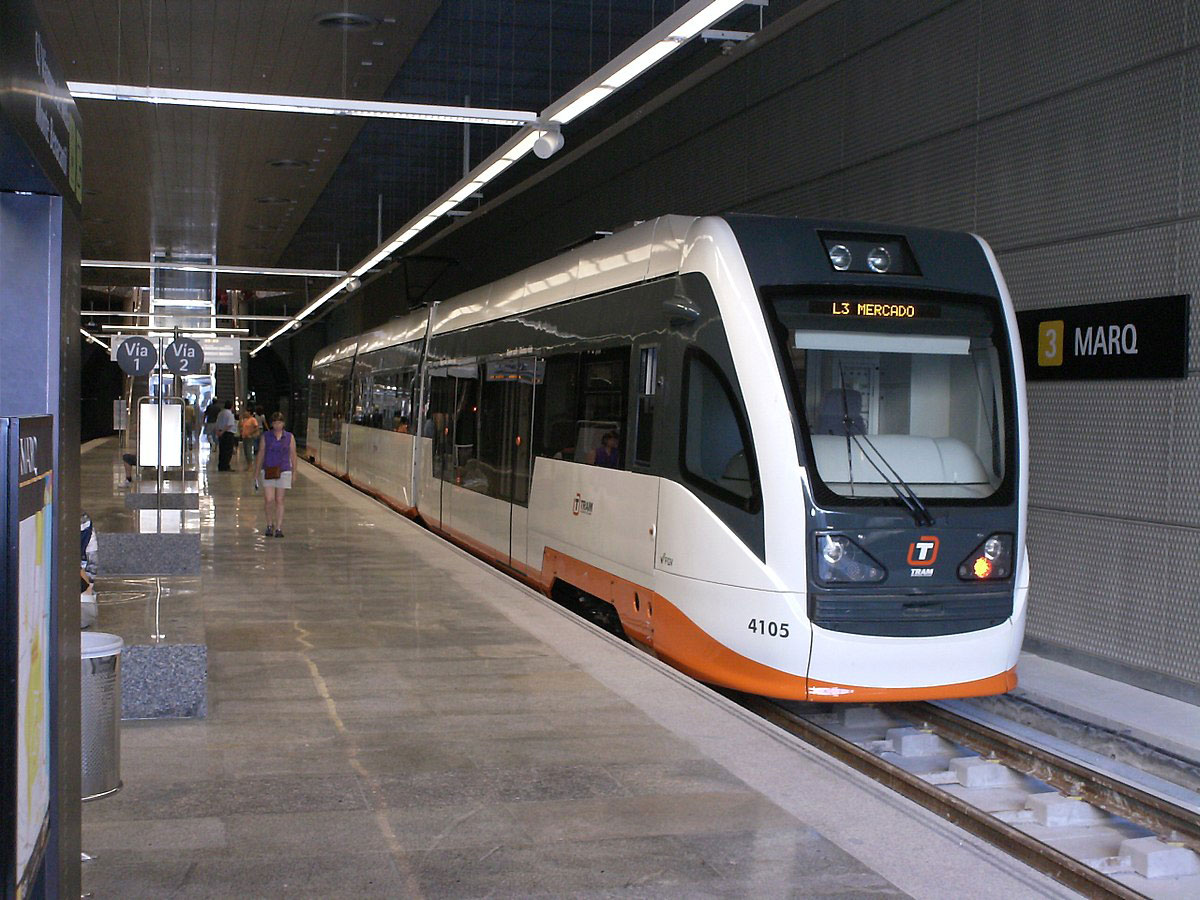 By Wikimedia Commons
FGV starts the tram service again during the nights of July and August
A new summer the night services of the TRAM of Alicante are launched, which on Fridays and Saturdays will connect the Luceros station with the Albufereta, San Juan Beach, El Campello, Benidorm and San Vicente.
An initiative with which the public transport company tries to dissuade young people from the use of the car in their nocturnal trips to party areas. The service will be operational until September 1.
This service of FGV emerged with the idea of ​​becoming an alternative to night travel by road, in an area of ​​high density of night traffic such as the coast of the Alicante province. After its implementation, it became a safe and alternative means of transport to the private vehicle that favored and favors nighttime mobility.
Currently, these night services are offered throughout the night on Fridays and Saturdays between the Luceros station and the towns of Benidorm (L1); San Vicente del Raspeig (L2); El Campello (L3); and Playa de San Juan (L4) with stops at the different stations of these routes.
Schedules
On line L1, two night trains will cover the journey between Luceros and Benidorm leaving at 00.25 and 1:55 from the center of Alicante. In the opposite direction, the trains leave at 2:11 am and at 3:41 am from Benidorm.
Line L2 (San Vicente del Raspeig) will have a frequency of 30 minutes, from 23:15 to 05:15 hours from Alicante and from 23:52 and 05:45 from San Vicente del Raspeig,
Line L-3 (El Campello) will have a frequency between 15 and 30 minutes and will also provide service throughout the night.
The trams of the L-4 (Playa San Juan) will circulate in both directions with frequencies between 30 and 60 minutes between 23:05 and 5:05 hours from Alicante, and between 23:02 and 05:38 hours from San Juan Beach.