Les Devesses (Oliva – Denia)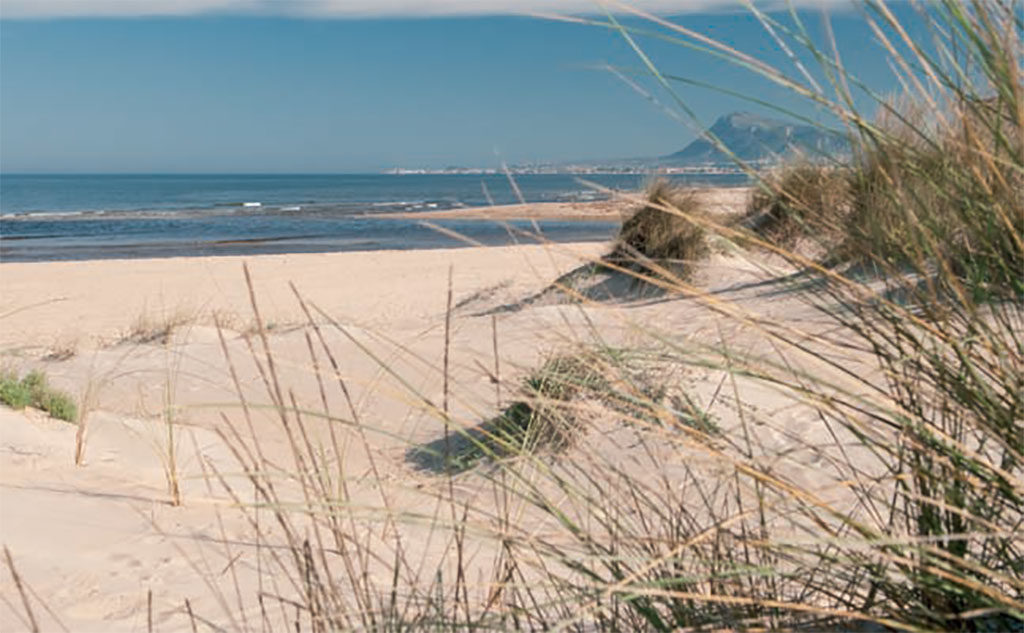 The urbanization Rabdells along with the most recent, known as Oliva Nova, give way to the coastal stretches of Denia, where the dominions of powerful mountains begin, with the Montgó
as an indisputable reference.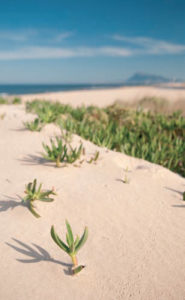 The beach of Rabdells and its continuation towards the south, has a seminatural character in which here and there dune remnants are kept, conforming in the stretch of Les Devesses a sandy restinga that closes the valuable and emblematic Pego-Oliva marsh, declared Natural Park.
At the mouth of the Bullent River, angula fishing is traditional and in the marsh, as on the coast, sports fishermen have enjoyed a variety of marine and freshwater species in this ambiguous domain of waters, proliferating small and sometimes ramshackle "fishing", from where this practice is carried out. Dispersed in this sector are more or less informal beach bars and campings where the offer is varied and where many people come to the area attracted by the practice of kitesurfing or the more traditional windsurfing, favored by strong and frequent winds, as well as other people who love less conventional tourism on board their motorhomes.