"II Hot Dish Days Soups & Stews" in Denia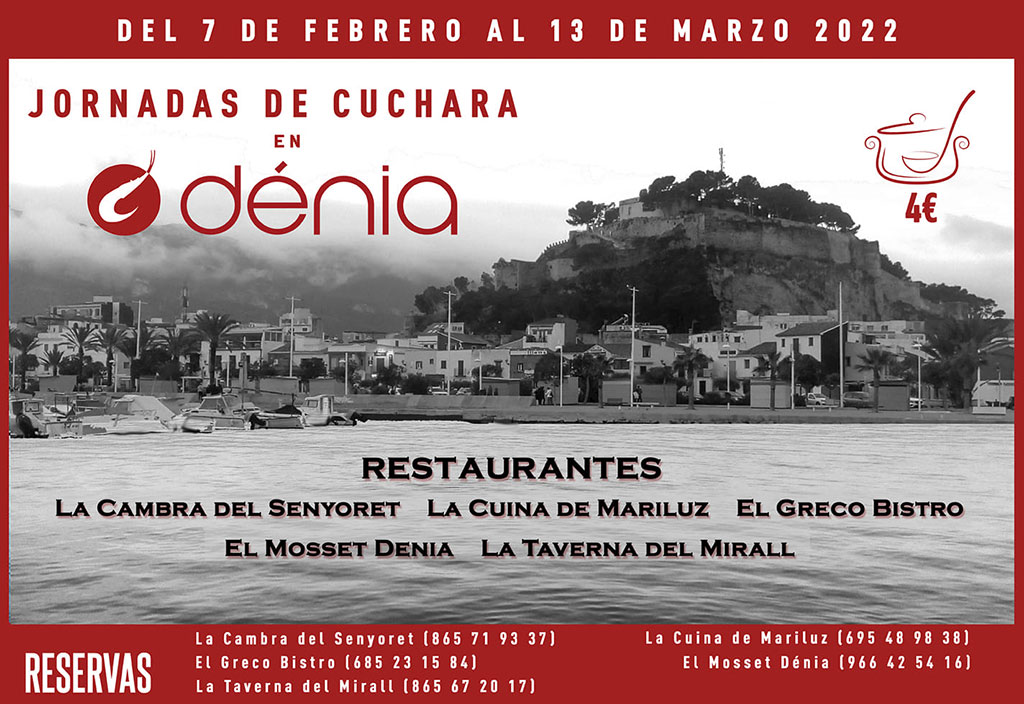 By denia.es
This is the second edition of this culinary event and it will take place 7 February to 13 March in different local restaurants of Denia.
On these dates 5 restaurants join the initiative by offering menus with 'spoon dishes', a Spanish way of refering to traditional Spanish tasty, hearty home made food such as stews or casseroles.
Each establishment will offer its own menu, including starters, main 'spoon' course, dessert and drink.
List of participating restaurants
La Cambra del Senyoret.
La Cuina de Mariluz.
La Taberna del Mirall.
El Mosset.
El Greco.
Menus