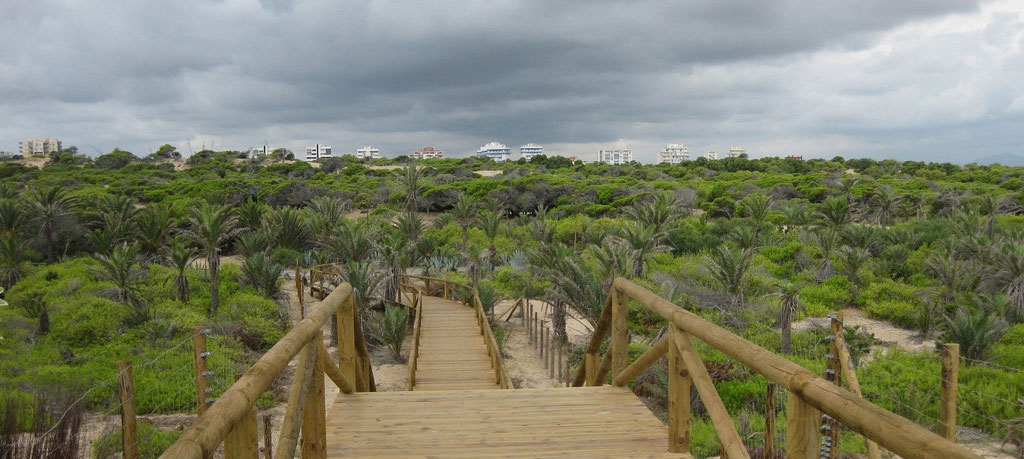 Guardamar del Segura es conocida por sus dunas, sus largas y codiciadas arenas y aguas color turquesa.
Guardamar del Segura is known for its dunes, its long and coveted sands and turquoise waters.
The surname of the population comes from the controversial river, the origin of its wealth and its once fertile and productive orchards. Still today in Guardamar proliferates the cultivation of the ñora, indispensable condiment of all rice that boasts and very typical of this area and Alicante in general.
At the mouth of the river there is a modern marina. In addition to its paradisiacal fully natural beaches, Guardamar del Segura also has other very well-equipped urban areas with all the services imaginable.