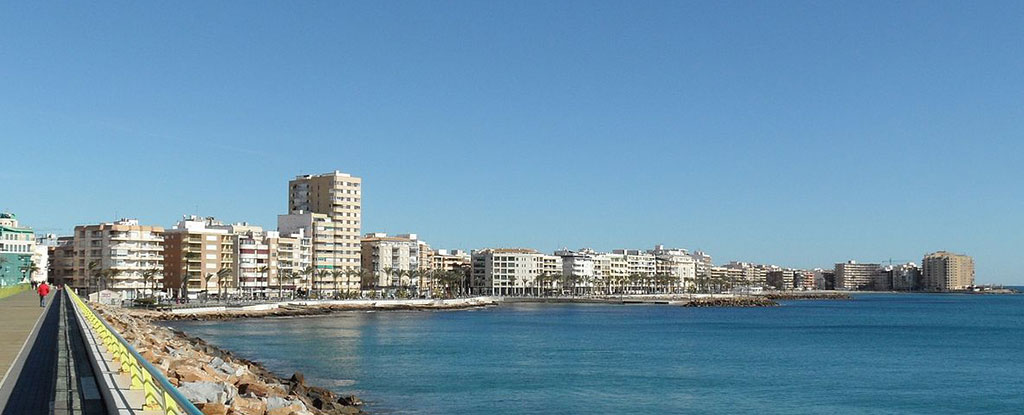 Thanks to the production and trade of salt, the population of Torrevieja once experienced an economic bonanza to which it replaced the spectacular urban development, due to its climate and its unique landscape, with the Natural Park of Salinas de la Mata and Torrevieja as the main asset, as well as spectacular beaches.
After Cape Cervera, a succession of coves open between cliffs of half height until you reach the bustling beach of Los Locos, paradigm of the urban beach in Torrevieja.
Breaking through the buildings and heading south, the beach of El Cura is presented and, later, the modern port from which tons of white gold are sent to the whole world. The beach of the Naufragos ends a very urbanized coastline but with excellent conditions for bathing and enjoyment of the sea and water sports.
The growing cosmopolitan character of the area is noticeable in the shops and restaurants that offer an unparalleled offer. To conclude, the numerous golf courses complete the sports offer of this bastion of tourism on the Costa Blanca.