'Torrevieja salt flats', open for all by tourist train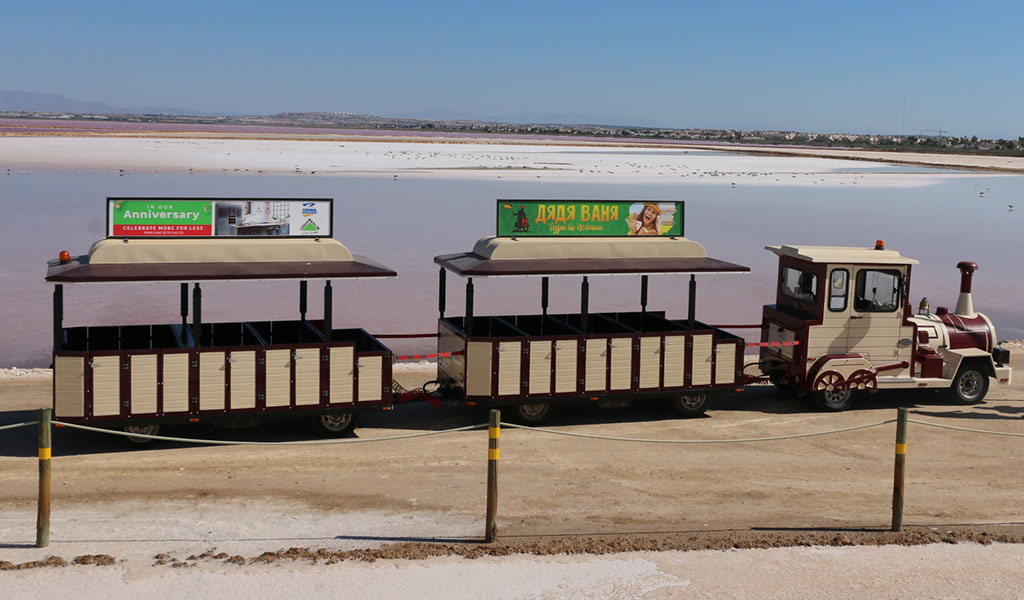 By torrevieja.es
All days (Mondays closed), you can visit this protected area of great ecological value, the biggest of its kind in Europe. It combines beautiful salt flats and industrial salt exploitation.
Visitors go into the heart of Torrevieja's salt flats to see the salt mountains, the old chemistry complex and the pink lagoon.
Tours are given in English and Spanish.
Visit the salt-making facilities and even go to the top of an eight-thousand-tonne salt mountain for the best salt views going.
The last stop is at the Visitor Centre which has a great range of salt products.
Timetable (from July 1 to August 31)
Departures at 10:00, 11:30, 13:00, 17:00, 18:30 and 20:00 from Paseo de la Libertad.
Timetable (from September 1 to October 4)
Departures at 11:00, 12:15, 13:30, 17:00, 18:15 and 19:30 from Paseo de la Libertad.
Location