Hiking "Spring Paths 2022" (Alicante)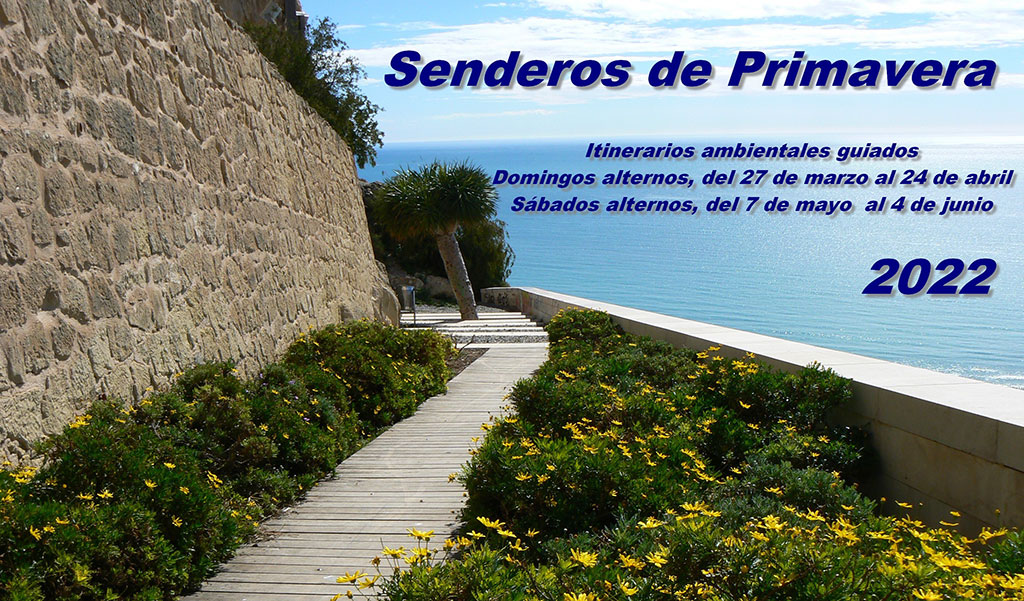 By alicante.es
The urban hiking routes will take place on alternate weekends from 27 March to 4 June.
The programme includes six guided environmental itineraries that will cover different natural areas of the city of Alicante.
The activity is free and aimed at the general public. Prior registration and confirmation of the place by the organisers is required.
The duration of the routes varies between two and four hours, depending on the kilometres and route. It is advisable to wear sports shoes and comfortable clothing, as well as water and sun protection.
Programme
Sunday, 27 March at 11:00: Walks and unique trees in the Traditional Centre of Alicante.
Sunday, 10 April at 11:00: Monte Benacantil-La Ereta.
Sunday, 24 April at 10:00: Torres de la Huerta.
Saturday, 7 May at 18:00: Monte Orgegia.
Saturday, 21 May at 18:00: Sierra de San Julián. La Serra Grossa.
Saturday, 4 June at 18:00: El Porquet – Sierra de los Colmenares.