La Caleta – Cala Charco – Racó de Conill (Finestrat – Villajoyosa)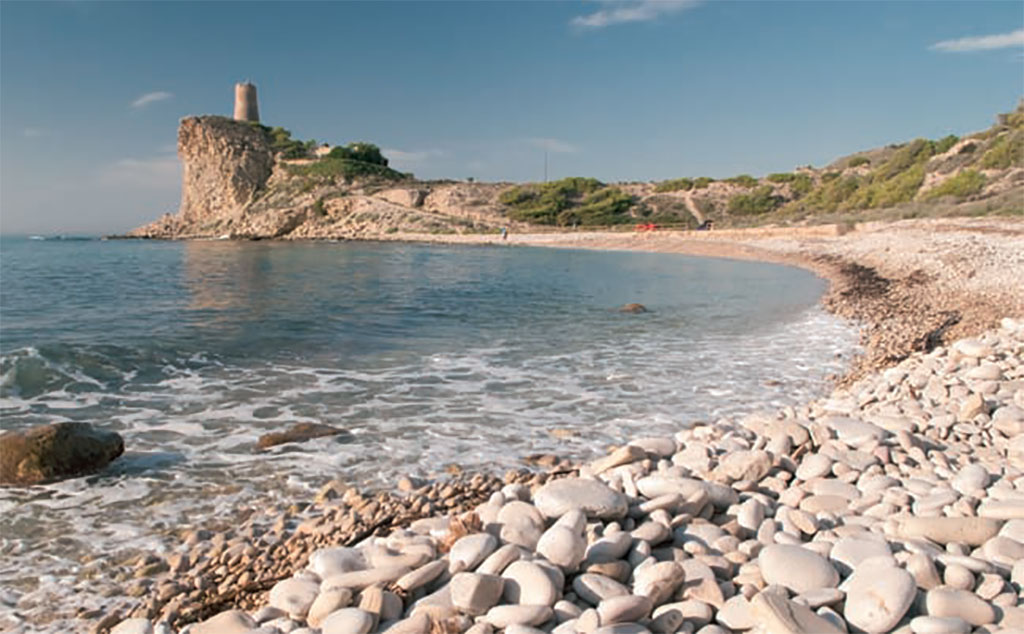 La Caleta and its surrounding Cala Charco and Racó del Conill constitute a mosaic of more or less inaccessible places and this unique stretch of coast.
La Caleta is the closest to the well-known urbanization called Montíboli. Next to the small beach is one of the best known luxury hotels of Villajoyosa.
Towards the south, next to the Torre del Xarco is the namesake cove, competing in beauty and gaining in quiet to his located sisters to the north of Montiboli: Bon Nou and Paraís beaches.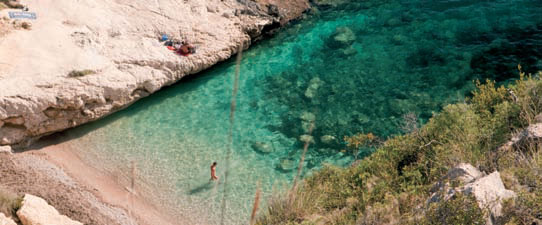 If we are still willing to bet harder we can win with enjoyment for the senses than the small and abrupt coves of the Racó del Conill and Cala Fonda. The beach is located about three kilometers from the urban area in the north, towards Benidorm. It is difficult to access what almost guarantees a bath alone on a stormy cliff coast.