Los Baños de la Reina (El Campello)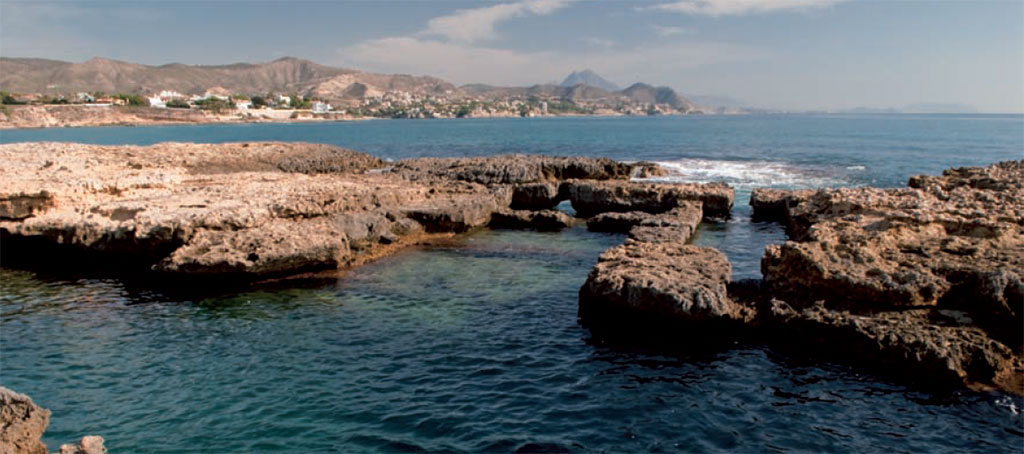 El Campello retains its flavor as a fishing village, although the town, under its proximity to Alicante and its remarkable tourist resources, has experienced considerable economic growth.
Its marina is the center of operations for nautical sports enthusiasts in general and the gastronomic offer will convince all those who like sea products and rices, so unique, that they are made here.
The port is ideal for a trip to the Island of Tabarca or costing other nearby ports such as Alicante to the south, or towards Villajoyosa to the north.
In what was a small island or rocky outcrop or connected to the mainland are the Baños de la Reina: a magnificently restored example of an archaeological site of diverse chronology showing the settlements of the cultures and civilizations that go from the Bronze Age, to the Iberian or Roman ascription. The warehouses with houses gave way to thermal baths, small temples, curious fishponds excavated in the stone; a concentration of vestiges in such a small area that is unparalleled on our coasts and reminds us of what our lands were a long time ago, a vehicle of merchandise, cultures and peoples that have made us as we are. The journey to the past and the return to the present and the future are made here in a few square meters and the sea, as a witness of all this, exacerbates the enjoyment of the senses.