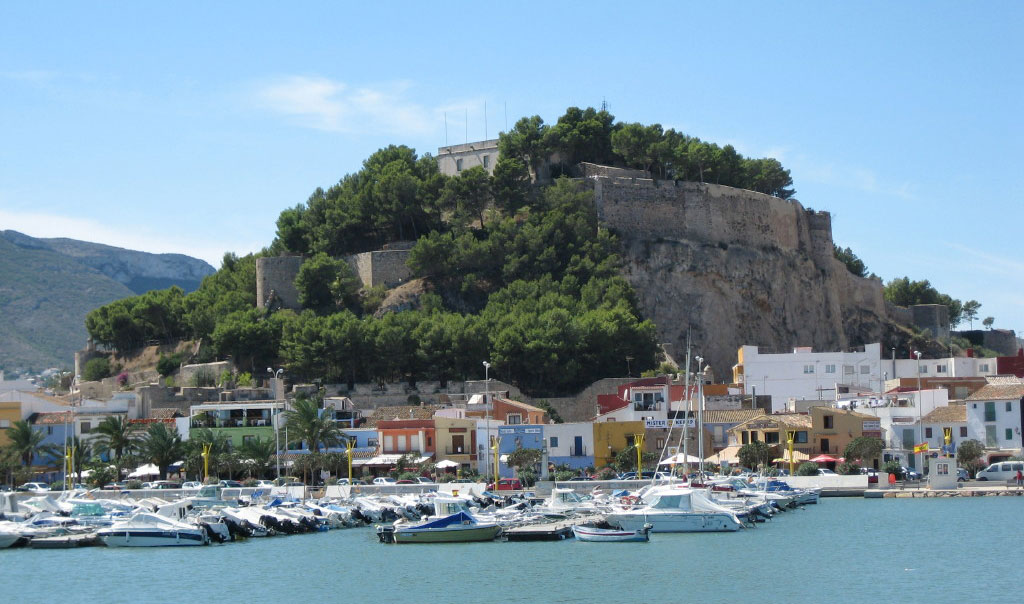 Guarded by the always venerable and challenging summit of the Montgó, the city of Denia has the flavor of a traditional sailor town, seasoned with the best services and with the dynamism of its tourist sector anchored in powerful natural attractions and, of course, human.
Denia, and its Marine Reserve of Cabo de San Antonio, are a paradise for divers and lovers of water sports, while a reserve of the main marine ecosystems of the Mediterranean. But Denia is also a city rich in nightlife and, for many, the anteroom for a brief visit to the nearby islands of Pitiusas.
Its unique architecture preserves vestiges of the Arab period in the narrow streets that surround the castle, perched on a small promontory that makes the city recognizable from the sea. In addition, as many vintage photos in museums and restaurants remind us, the city has modernist buildings from the times when Denia was the center of an economic activity that shaped the landscape: the cultivation and merchandising of raisins.