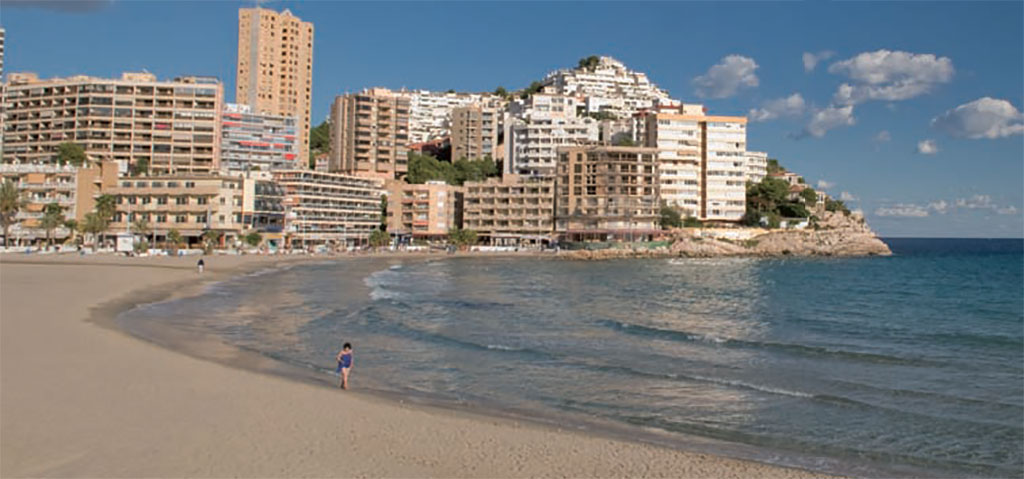 The town of Finestrat is located at the foot of the Puig Campana, the second most important peak in the province of Alicante, with 1,406 meters of height.
From the town, the bustle of the coast is very far and its town center keeps the flavor of its rural origins, seasoned with a strong force of tourism.
The municipality can be the ideal gateway and perfect complement for a visit to the theme park of Terra Mítica, outstanding tourist resource of the region in which it is located.